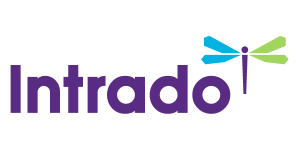 Dassault Aviation: Order intake, deliveries and backlog in units as of December 31st, 2017
/EIN News/ -- DASSAULT AVIATION Group
Order intake, deliveries and backlog in units as of December 31st, 2017
(figures not reviewed by the auditors)
Order intake in units
41 Falcon were ordered in 2017 and 3 Falcon 5X were cancelled, compared to 33 Falcon ordered in 2016 and 12 Falcon 5X cancelled.
Concerning the Rafale, we signed, in December 2017, an agreement with Qatar on the exercise of an option for 12 Rafale. This order will be booked when the first down-payment is received. For the records, 36 Rafale India had been booked in orders in 2016.
Deliveries in units
49 new Falcon were delivered in 2017, i.e. above our forecast of 45 Falcon deliveries, and same as in 2016.
9 Rafale (1 to France and 8 to Egypt) were delivered in 2017, compliant with our forecast, compared to 9 Rafale (6 to France and 3 to Egypt) in 2016.
Furthermore, we delivered to France, in 2017, 1 Navy Rafale retrofitted to the F3 standard.
Backlog in units
As of December 31st, 2017, the backlog includes 101 Rafale (31 France and 70 Export) and 52 Falcon (including Falcon 5X), compared to 110 Rafale (32 France and 78 Export) and 63 Falcon as of December 31st, 2016.
Next financial information
DASSAULT AVIATION Group will release on March 8th, 2018 its full year annual results as well as its deliveries guidance for 2018.
Contacts:
Stéphane Fort
Corporate Communication
Tel.: + 33 (0)1 47 11 86 90

Armelle Gary
Financial Communication
Tel.: + 33 (0)1 47 11 84 24
                                                                                                                                                                   
                                                                   
For further information, please go to: www.dassault-aviation.com

Attachments:
http://www.globenewswire.com/NewsRoom/AttachmentNg/6bcb3f35-a19a-44d3-a3a6-c803701e8e6d