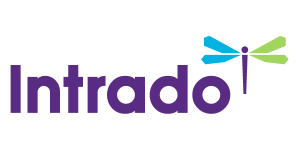 Financial Services expert Tricia Juhn PhD joins Maru/Matchbox's Financial Services team
/EIN News/ -- NEW YORK, Jan. 08, 2018 (GLOBE NEWSWIRE) -- Maru/Matchbox, a sector-focused consumer intelligence firm, is pleased to announce Tricia Juhn is bringing her expertise to their Financial Services team. 

"Tricia brings a great deal of financial services expertise, as well as exceptional qualitative research skills," said Ted Chen, Managing Director Financial Services. "Having worked with Tricia before, I am thrilled she is enriching our team with her presence. Clients love the insight she brings to complex challenges, and I enjoy her enthusiasm and penetrating intellect."
Tricia's industry expertise includes investment management, retirement planning services, payments, consumer finance, and health insurance, and she has consulted for a wide range of firms including JP Morgan, Blue Cross Blue Shield, and the World Bank.  
An expert qualitative researcher, she specializes in white glove audiences like B2B executives, financial advisors, and wealthy immigrants. Fluent in Spanish, Tricia is a global research expert, having worked across Latin America, Europe, the UK, and Asia-Pacific.
Prior to joining Maru/Matchbox, she was Professor of International Relations at American University and Director of Research at Violy Byorum & Partners, Latin America's leading M&A advisory. She also has over a dozen years' experience as a financial services researcher. Tricia will operate as a senior member of Maru/Matchbox's Qualitative Center of Excellence.
"The financial services sector is on the cusp of massive change," said Chen. "And we are excited to have Tricia join our team as we help our clients find new paths to success."

About Maru/Matchbox
Maru/Matchbox has been pushing the boundaries of the customer market insights space for over a decade. We are a sector-focused consumer intelligence firm focused entirely on better client outcomes. Our expert teams are deeply invested in key sectors of the economy, delivering insights and analysis backed by superior quality data. Our Springboard America community is one of the leading online market research communities in the U.S., giving Americans the opportunity to voice their opinions on a variety of topics and issues.
Media Inquiries: media@marumatchbox.com