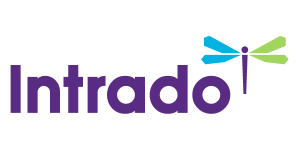 MacB Announces Record-Setting Year for Contract Awards in 2017
/EIN News/ -- DAYTON, Ohio, Jan. 08, 2018 (GLOBE NEWSWIRE) -- MacAulay-Brown, Inc. (MacB), a leading National Security company delivering advanced engineering services, cybersecurity and product solutions, announced today that 2017 was a record-setting year in terms of proposal activity and contract awards, with the company recording 164 new business and recompete task order and contract wins valued in excess of $550 million. The amount of sole source revenue continued to increase across the company, with classified customers and/or restricted contracts accounting for nearly 40% of these awards. Also in 2017, the company continued to deliver win rates significantly higher than industry averages and maintained 75% of its contract work as a prime. MacB enters 2018 with nearly $600M in contract proposals awaiting an award decision and over the past three years, has delivered bookings exceeding $1.2B in total contract value.

Contracts awarded in 2017 included work for the U.S. Air Force, the U.S. Army and the U.S. Navy, as well as Special Operations Forces (SOF), and customers in the Law Enforcement and Intelligence communities. Additionally, MacB won prime awards on five Indefinite-Delivery, Indefinite-Quantity (IDIQ) contract vehicles, as well as sub positions on another 11 IDIQs.
"We continue to set annual records with our focused account strategies that result in a high volume of contract awards. Our 2017 performance is a testament to the success of MacB's strategy of delivering high barrier-to-imitation capabilities in high barrier-to-entry markets within a crowded industry," says MacB President and Chief Executive Officer Sid Fuchs. "It's satisfying to see that our investments to expand our portfolio, hire, promote, and develop the best talent, focus on organic growth and program execution, and the ability to maintain an agile environment with a high ops tempo, have resulted in a multitude of new customers and best value awards. It's clear that our emphasis on delivering results is having a major impact on our customers and the company." 
ABOUT MACAULAY-BROWN, INC. (MacB)
Over the past 38 years, MacAulay-Brown, Inc. (MacB) has been solving many of our Nation's most complex National Security challenges. We are committed to delivering critical capabilities in the areas of Intelligence and Analysis, Cybersecurity, Secure Cloud Engineering, Research and Development, Integrated Laboratories and Information Technology to Defense, Intelligence Community, Special Operations Forces, Homeland Security, and Federal agencies to meet the challenges of an ever-changing world. With Corporate Headquarters in Dayton, Ohio and National Capital Headquarters in Vienna, Virginia, our 1,500 employees worldwide are dedicated to developing mission-focused and results-oriented solutions that make a difference where and when it matters most. Learn more about MacB at www.macb.com.
Follow MacB
Press Contact:
press@macb.com