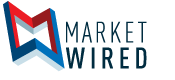 Jefferson Lines Expands Service West Between Montana and Washington
/EINPresswire.com/ -- MINNEAPOLIS, MN--(Marketwired - January 03, 2018) - Jefferson Lines is excited to announce the expansion of its bus service into the western area of the United States. Starting January 17th, 2018, Jefferson Lines will run new schedules between Missoula, MT and Spokane, WA. The new service will extend Jefferson's network and start servicing the people in Washington and Idaho.
Kevin Pursey, Director of Marketing at Jefferson Lines, states: "Our new routes will extend the Jefferson network to now include the community of Spokane Washington and two stops in Idaho. As one of the nation's largest motor coach operators, Jefferson is committed to investing in our network to provide residents convenient connections to other cities and locations across the country. We will now add Idaho and Washington to that commitment of excellent transportation service."
New schedule details and pick up locations will connect with existing Jefferson schedules to maximize convenience for travelers. In addition, Jefferson will now connect with Flathead transit in Missoula, which provides daily service to northwest Montana.
About Jefferson Lines:
Jefferson Lines is one of the nation's largest and most established motor coach operators being founded in 1919. Jefferson provides intercity transportation throughout America's Heartland serving thousands of communities. Our area of service expands over 14 states from Wisconsin to Washington and Minnesota to Texas, serving over 4,000 locations across the United States, Canada, and Mexico.
For schedule information please call 1-800-451-5333 or visit our website, www.jeffersonlines.com
Media Contact:
Kevin Pursey
Director of Marketing
Jefferson Lines
612-359-3420
Email contact


EIN Presswire does not exercise editorial control over third-party content provided, uploaded, published, or distributed by users of EIN Presswire. We are a distributor, not a publisher, of 3rd party content. Such content may contain the views, opinions, statements, offers, and other material of the respective users, suppliers, participants, or authors.