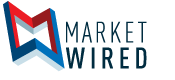 CRH Divestment Update
/EINPresswire.com/ -- DUBLIN, IRELAND--(Marketwired - Jan 2, 2018) -  CRH PLC (LSE: CRH)
LSE: CRH
Press Release
CRH announces completion of Americas Distribution divestment
2 January 2018
On 24 August 2017, CRH plc announced that it had reached agreement to divest its Americas Distribution business for a total cash consideration of $2.63 billion. CRH is pleased to announce that the transaction is now complete.
 
For further information contact CRH plc at +353 1 404 1000
 
 
 
Albert Manifold
 
Chief Executive
Senan Murphy
 
Finance Director
Frank Heisterkamp
 
Head of Investor Relations
 
 
 
Registered Office: No 12965. Registered Office: 42 Fitzwilliam Square, Dublin 2, R02 R279, Ireland

EIN Presswire does not exercise editorial control over third-party content provided, uploaded, published, or distributed by users of EIN Presswire. We are a distributor, not a publisher, of 3rd party content. Such content may contain the views, opinions, statements, offers, and other material of the respective users, suppliers, participants, or authors.