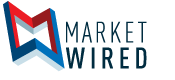 Sercor Announces Agreement to Sell Common Shares of Search Minerals Inc.
/EINPresswire.com/ -- GRAND CAYMAN, CAYMAN ISLANDS--(Marketwired - Dec 29, 2017) - Sercor Ltd. ("Sercor"), a company beneficially owned by Paulo Carlos de Brito, announces that pursuant to a share purchase agreement with InCoR Holdings PLC, it has agreed to sell 25,203,334 common shares (the "Search Shares") of Search Minerals Inc. ("Search Minerals") at a price of $0.04255 per share in cash for an aggregate purchase price of $1,072,402.
The Search Shares to be sold by Sercor represent approximately 16.54% of the issued and outstanding Search Shares and represent all of the Search Shares beneficially owned by Sercor. After giving effect to the foregoing sale, Sercor will no longer own or have control or direction over any Search Shares.
The sale of the Search Shares is expected to be completed as soon as practicable in January 2018 and is part of Sercor's ongoing review of its investment holdings.
An early warning report in respect of the above transaction will be filed under the profile of Search Minerals on SEDAR at www.sedar.com and may also be obtained by contacting the person named below.
The head office of Search Minerals is located at Suite 108, 901 West 3rd Street, North Vancouver, BC, V7P 3P9, Canada.
Pauo Carlos de Brito
Telephone: +55 11 2164-7345
Email: daniela@springold.com
Sercor Ltd.
Campbells Corporate Services Ltd
Floor 4, Willow house, Cricket Square
P.O. Box 26
Cayman Islands


EIN Presswire does not exercise editorial control over third-party content provided, uploaded, published, or distributed by users of EIN Presswire. We are a distributor, not a publisher, of 3rd party content. Such content may contain the views, opinions, statements, offers, and other material of the respective users, suppliers, participants, or authors.