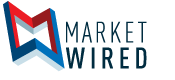 Randgold Resources: Total Voting Rights
/EINPresswire.com/ -- JERSEY, CHANNEL--(Marketwired - Dec 29, 2017) - Randgold Resources (LSE: RRS) (NASDAQ: GOLD)
RANDGOLD RESOURCES LIMITED
Incorporated in Jersey, Channel Islands
Reg. No. 62686
LSE Trading Symbol: RRS
NASDAQ Trading Symbol: GOLD
("Randgold Resources" or the "Company")
TOTAL VOTING RIGHTS
Jersey, Channel Islands, 29 December 2017 - Randgold Resources announces that in accordance with the Disclosure and Transparency Rules, its issued share capital consists of 94 134 879 ordinary shares of $0.05 each.
Each ordinary share carries the right to one vote in relation to all circumstances at general meetings of Randgold Resources. In addition, 58 275 ordinary shares are currently held on trust and do not confer voting rights. Therefore, the total number of voting rights in the Company is 94 076 604.
The above figure can be used by shareholders (and others with notification obligations) as the denominator for the calculations by which to determine if they are required to notify their interest in, or a change to their interest in, Randgold Resources under the Disclosure and Transparency Rules.
RANDGOLD RESOURCES ENQUIRIES:
Chief Executive
Mark Bristow
+44 788 071 1386
+44 779 775 2288
 
Financial Director
Graham Shuttleworth
+44 1534 735 333
+44 779 771 1338
 
Investor & Media Relations
Kathy du Plessis
+44 20 7557 7738
Email: randgold@dpapr.com
Website: www.randgoldresources.com

EIN Presswire does not exercise editorial control over third-party content provided, uploaded, published, or distributed by users of EIN Presswire. We are a distributor, not a publisher, of 3rd party content. Such content may contain the views, opinions, statements, offers, and other material of the respective users, suppliers, participants, or authors.