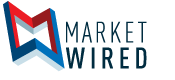 Vancouver Gardeners Offers Tips on Sod Care
Vancouver gardeners at West Coast Gardens publish helpful tips to remember when establishing a new lawn
/EINPresswire.com/ -- VANCOUVER, BC--(Marketwired - December 28, 2017) - The Vancouver gardeners at West Coast Lawns & Gardens (WCLG) understand that a sod lawn is a practical solution for many properties. However, once the installation is complete, it's important to take care of the sod to ensure it thrives. To help, a new blog on the company website outlines five tips to keep in mind. For more, go to: https://www.westcoastlawns.ca/new-sod-care/
The blog highlights five key points. These include watering, roots, maintenance, mowing, and fertilization.
"When sod is first installed its roots are very short," the blog points out. "You must keep a supply of water available in the top inch or so of topsoil so the roots don't have to grow too far a distance to reach it. Where you make water available will dictate how your roots grow and where they grow to get it. You want the water in the soil to be just out of reach most of the time so the roots have to grow a little deeper to get at it…"
By taking the time to water, mow, and maintain a new lawn properly, it's possible to reduce stress and encourage healthy, fuller growth. Alternatively, for those who prefer to use a landscaping service company in North Vancouver, West Coast Lawn & Gardens is available to plant, prune, weed, and mow in order to elevate the natural beauty of a green space.
For weekly, bi-weekly, monthly, seasonal, or perennial support, contact West Coast Lawns & Gardens for a quote at 604-377-7124.
About the Company
Started in 2006 by Brad Carlsen, West Coast Lawns & Gardens has evolved into a team of landscaping professionals that handles both residential and commercial landscaping jobs, including strata landscape design and maintenance. With a special focus on customer service, West Coast Lawns & Gardens provides top-level landscape horticulture services across North Vancouver, Burnaby, and West Vancouver.
To learn more about West Coast Lawns & Gardens please contact:

EIN Presswire does not exercise editorial control over third-party content provided, uploaded, published, or distributed by users of EIN Presswire. We are a distributor, not a publisher, of 3rd party content. Such content may contain the views, opinions, statements, offers, and other material of the respective users, suppliers, participants, or authors.