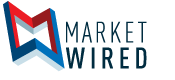 Stan Bharti Acquires Securities in Aberdeen International Inc.
/EINPresswire.com/ -- TORONTO, ONTARIO--(Marketwired - Dec 27, 2017) - On December 19, 2017, Stan Bharti, through 2437357 Ontario Inc., a company under his control and direction, acquired an aggregate of 11,900,000 common shares of Aberdeen International Inc. ("Aberdeen" and/or the "Company") (TSX:AAB) in the open market at an average price of $0.19 per common share for an aggregate cost of $2,261,000. Prior to the acquisition of the aforesaid securities, Mr. Bharti, directly or indirectly, beneficially owned 7,125,640 Aberdeen common shares, representing approximately 7.42% of the issued and outstanding common shares of Aberdeen on a non-diluted basis. As a result of this transaction, Mr. Bharti now owns 19,025,640 common shares, which represents approximately 19.81% of the outstanding common shares of Aberdeen on a non-diluted basis.
Mr. Bharti acquired the common shares for investment purposes. Mr. Bharti may acquire additional securities of Aberdeen in the future, may dispose of some or all of the securities or may continue to hold his current position.
A copy of the early warning report filed in respect of the above transaction is available under the Company's profile on SEDAR at www.sedar.com.
THE TSX HAS NOT REVIEWED AND DOES NOT ACCEPT RESPONSIBILITY FOR THE ACCURACY OF THIS RELEASE.
For further information or to request a copy
of the early warning report please contact:
Stan Bharti
65 Queen Street West, Suite 800, Toronto, Canada M5H 2M5
+1 416-861-2267
stan@forbesmanhattan.com