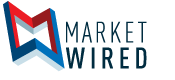 Dalfen America Corp. expands its Columbus footprint
/EINPresswire.com/ -- DALLAS, TEXAS--(Marketwired - Dec 27, 2017) -
Editors Note: There is a photo associated with this press release.
Dalfen America Corp. (DAC) today announced the acquisition of Alum Creek Business Center, a two building park totaling 303,000 sq. feet located in Columbus, OH.
The adjacent properties were built in 1993 and 1996, and feature 54 dock high doors, 24' to 26' clear ceiling heights, T-8 lighting and ample parking space. The buildings are located in close proximity to Rickenbacker International Airport, which is home to companies including Cardinal Health, Walmart, L Brands, FedEx, Amazon and many more. In the last quarter, the Columbus industrial market has experienced robust growth and activity pushing the vacancy rate down to 4.86 percent; a 13 percent decrease according to a Colliers report.
With the addition of these properties, Dalfen's Ohio portfolio totals over 2.5M SF, across 27 buildings. It currently owns 1,077,112 sf of industrial property located throughout the Columbus market. "The rapid growth of e-commerce has led to an increasing demand for quality warehouse space and Columbus continues to be one of the nation's top locations for distribution," says Sean Dalfen, President of DAC. "We intend to continue to grow our presence in the Columbus market," he adds.
About Dalfen America Corp.
Dalfen America Corp. (DAC) is one of the nation's largest buyers of industrial real estate and a leader in last mile industrial property. Their investment focus is on strategically located infill and last mile oriented warehouses, logistics centers, multi-tenant business parks and light industrial facilities. DAC currently owns and manages millions of square feet of premier commercial properties throughout the Unites States and in Canada.
To view the photo associated with this press release, please visit the following link: www.marketwire.com/library/20171218-dalfenalumcreekpx800.jpg.