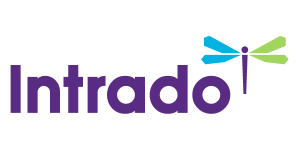 Mesa Exploration Corp. Signs Letter Agreement with J.P. Mariwell Inc.
/EIN News/ -- VANCOUVER, British Columbia, Dec. 22, 2017 (GLOBE NEWSWIRE) -- Mesa Exploration Corp. (TSX-V:MSA) (OTCPK:MSAJF) (the "Company" or "Mesa") is pleased to announce that it has signed a Letter Agreement ("Letter Agreement") with J.P. Mariwell Inc. ("JPM") to acquire all of the issued and outstanding Common shares of JPM, an applicant under Health Canada's "Access to Cannabis for Medical Purposes Regulations" ("ACMPR").

Acquisition Terms
Subject to Exchange approval, as well as applicable director and shareholder approvals, JPM shall sell and Mesa shall acquire, on an arm's length basis, all of the issued and outstanding Common voting shares of JPM (the "JPM Shares") from the current holders of the JPM Shares ("JPM Shareholders"). The total purchase price shall be satisfied by Mesa issuing 172,000,000 of its Common shares ("Mesa Shares") to the JPM Shareholders.  Those shares will be issued in tranches triggered by various approvals granted by Health Canada to JPM under the ACMPR. The proposed arm's length acquisition is subject to customary conditions, including satisfaction with diligence investigations, entering into applicable definitive agreements, necessary corporate and shareholder approvals and applicable exchange acceptance.  Upon completion of the contemplated transaction the issuer will be involved in the Life Sciences industry sector. This will constitute a Change of Business ("COB") and a Reverse Takeover ("RTO") as defined by TSXV Policy 5.2.
Under the Letter Agreement, dated December 20, JPM and Mesa also agree to seek to raise up to $2,000,000 pursuant to a contemplated issuance of Common shares of Mesa, via a private placement, with terms which are to be determined.  Proceeds of that financing are to be used: (1) for the construction of the building by JPM of the greenhouse facility known as "Phase 1 Build" which will be built to the specifications mandated by Health Canada; (2) for the pursuit of the final licensing of JPM to produce and sell medical marijuana under the ACMPR; and (3) for working capital and general corporate purposes. Additional capital raises to complete the greenhouse build and to fund general corporate purposes will be sought to be completed over the course of 2018.
A Sponsor has not been retained in connection with the contemplated COB or RTO and as of this date the Company does not intend to seek a Sponsor.
The names, backgrounds, and jurisdictions of all Persons who will constitute Principals or Insiders of the Resulting Issuer as known as of this date is as follows: 
from Mesa:
Foster Wilson, President, CEO and Director of the Corporation, Nevada, United States,
Joe Chan, Chief Financial Officer of the Corporation, Vancouver, British Columbia,
Greg French, Director of the Corporation, Nevada, United States,
Brian Kirwin, Non-Executive Chairman and Director of the Corporation, Nevada, United States,
Larry Kornze, Director of the Corporation, Idaho, United States;
and from JPM:
Paul Greco, President of JPM, Chatham, Ontario,
Patrick Weaver, Vice President, Business Development, Thamesville, Ontario,
Nicholas Jacobs, Sole Director of JPM, Co-Founder of JPM and >10% Shareholder of the Resulting Issuer, Wheatley, Ontario,
Amy Jacobs, Co-Founder of JPM and >10% Shareholder of the Resulting Issuer, Wheatley, Ontario,
Frankie Jacobs, Co-Founder of JPM and >10% Shareholder of the Resulting Issuer, Wheatley, Ontario.
The Cannabis Market
Health Canada estimates that the Canadian medical marijuana market will encompass 300,000 users by the end of 2017, giving it a net worth of $2.8 billion dollars. With the introduction of recreational cannabis use the number of legal cannabis users in the country will be between 3.4 million and 6.7 million by 2021. Research estimates that 800,000 kilograms of product, having a value of $8 billion must be produced to serve the demand represented by the recreational market.
About J.P. Mariwell Inc.
JPM has applied to produce and sell medical cannabis under the ACMPR. JPM is in advanced Review Phase of the ACMPR, and is waiting for a Confirmation of Readiness Letter from Health Canada.  JPM has secured access to 165 acres of site plan approved property just minutes from the greenhouse capital of North America in Chatham-Kent, Ontario, to support its operations. A state of the art 62,400 square foot greenhouse and processing facility, complete with in-house laboratory, will be located on the site. JPM is dedicated to growing premium cannabis with superior quality and consistency efficiently. For the year ending October 31, 2017 JPM audited financials showed Revenue of $0, Net Loss of $(598,141), Assets of $282,135, Liabilities of $490,515.
For further information please visit our website at www.mariwell.ca.
About Mesa Exploration Corp.
Mesa is exploring a portfolio of mineral properties in the United States where it controls land holdings in proven mining districts with excellent access and infrastructure.  Mesa currently has 17.5 million shares issued and outstanding.
For further information please visit our website at www.MesaExploration.com.
ON BEHALF OF THE BOARD
MESA EXPLORATION CORP.
(signed) Foster Wilson, President and CEO
For further information call:
Corporate Communications Mesa 1-775-771-5219                  JP Mariwell 1-548-996-9355
Completion of the transaction is subject to a number of conditions, including but not limited to, Exchange acceptance and if applicable, disinterested shareholder approval. Where applicable, the transaction cannot close until the required shareholder approval is obtained. There can be no assurance that the transaction will be completed as proposed or at all.
Investors are cautioned that, except as disclosed in the management information circular or filing statement to be prepared in connection with the transaction, any information released or received with respect to the transaction may not be accurate or complete and should not be relied upon. Trading in the securities of Mesa Exploration Corp. should be considered highly speculative.
The TSX Venture Exchange Inc. has in no way passed upon the merits of the proposed transaction and has neither approved nor disapproved the contents of this news release.
This news release includes certain statements that may be deemed "forward-looking statements". All statements in this release, other than statements of historical facts, are forward-looking statements. Although the Company believes the expectations expressed in such forward-looking statements are based on reasonable assumptions, such statements are not guarantees of future performance and actual results or developments may differ materially from those in the forward-looking statements. Factors that could cause actual results to differ materially from those in forward-looking statements include unsuccessful exploration results, changes in metals prices, changes in the availability of funding for mineral exploration, unanticipated changes in key management personnel, a failure by JPM to complete the licensing process under the ACMPR within a reasonable timeframe, lower demand for cannabis products than expected, higher production costs of cannabis products than anticipated, and an inability to obtain further funding to finance cannabis operations, and general economic conditions. Mining is an inherently risky business, as is the production and sale of cannabis. Accordingly, actual events may differ materially from those projected in the forward-looking statements. For more information on the Company and the risks and challenges of its business, investors should review the Company's annual filings that are available at www.sedar.com