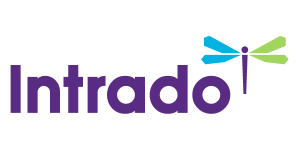 MolecularMD obtains FDA Authorization for the MRDx® BCR-ABL Test as a Companion Diagnostic for Treatment-Free Remission in Ph+ CML-CP Patients Treated with Tasigna
/EIN News/ -- PORTLAND, Ore. and CAMBRIDGE, Mass., Dec. 22, 2017 (GLOBE NEWSWIRE) -- MolecularMD Corporation, a  diagnostics company that enables the development and commercialization of precision medicines in oncology, announced today the FDA authorization of the MRDx® BCR-ABL Test as a companion diagnostic. The MRDx Test is indicated as an aid in identifying Philadelphia chromosome positive (Ph+) Chronic Myeloid Leukemia (CML) patients in the chronic phase being treated with Tasigna®* (nilotinib) capsules who may be candidates for treatment discontinuation and for monitoring of treatment-free remission (TFR).

TFR is the ability for eligible patients to sustain major molecular response (MMR) or deep molecular response (DMR) after discontinuing Tasigna, an FDA-approved BCR-ABL tyrosine kinase inhibitor (TKI)1. These patients no longer take daily oral therapy but continue to be actively managed through frequently-scheduled monitoring of molecular response with the MRDx BCR-ABL Test.

The TFR data in the Tasigna label approved by the FDA includes the use of the MolecularMD MRDx BCR-ABL Test in the ENESTfreedom and ENESTop clinical studies. These trials evaluated the potential to maintain deep molecular response (DMR) after stopping Tasigna therapy among eligible patients 18 years of age or older with Ph+ CML-CP. The trials demonstrated that nearly half of the Ph+ CML-CP patients who discontinued Tasigna remained in TFR nearly two years after stopping treatment. Among patients who did lose molecular response during the TFR phase of the trials, nearly all regained MMR when Tasigna therapy was promptly reinitiated1.  
Now that the  inclusion of TFR data has been approved for Tasigna under priority review within first-line and second-line settings, discontinuation of daily oral therapy with Tasigna is a new option for physicians and their patients.  "This is a major advancement in CML treatment practice. The Tasigna label update represents a new milestone, which may significantly impact thousands of patients," reflected Dan Snyder, CEO of MolecularMD.  "The FDA authorized MRDx BCR-ABL Test ensures that physicians have the information needed to identify  patients that meet the stringent eligibility criteria to attempt TFR and provides the robust sensitivity and accuracy necessary for monitoring minimal residual disease with confidence."
Experts from The National Comprehensive Cancer Network® (NCCN®) have published treatment guidelines for physicians who treat CML2. These treatment guidelines suggest the best practice for cancer care, including criteria to select patients suitable for a TFR attempt. The duration of a molecular response is viewed as one of several critical aspects to patient management1. MolecularMD's MRDx Test is the only test authorized by the FDA for monitoring deep molecular response for TFR patients as a result of the analytical and clinical validation data demonstrated in the ENESTfreedom and ENESTop clinical studies1.
MolecularMD is the exclusive manufacturer of the MRDx BCR-ABL Test and intends to provide  the companion diagnostic kit to reference laboratories that support their clinicians practicing TFR. MolecularMD has also received CE Marking for the MRDx Test, making it broadly accessible to clinicians and CML patients.
About MolecularMD
MolecularMD Corporation is a diagnostics company that enables the development and commercialization of precision medicines in oncology. Its tests are designed to allow appropriate selection, monitoring and management of patients treated with molecularly-targeted and immuno cancer therapies. MolecularMD integrates gold standard and innovative platform technologies with custom clinical assay design and validation to accelerate all phases of clinical development, including FDA approval and commercialization of in vitro companion diagnostic tests for novel anticancer agents.
*  Tasigna is a registered trademark of Novartis AG.
References:
            1.Tasigna (nilotinib) Prescribing Information. East Hanover, New Jersey, USA: Novartis Pharmaceuticals Corporation; December 2017.
            2. NCCN Clinical Practice Guidelines in Oncology (NCCN Guidelines). CML. Version 1.2018

Media Inquiries:
Fritz Eibel
MolecularMD
(858) 353-7567
feibel@molecularmd.com