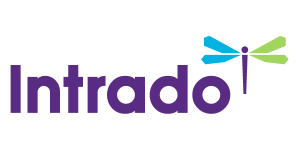 Broadtree Residential, Inc. Completes Sale of Single Family Rental Home Portfolio
Private REIT Opens to Outside Investment, Seeks Multifamily Acquisitions
/EIN News/ -- ROCHESTER, N.Y., Dec. 22, 2017 (GLOBE NEWSWIRE) -- Broadtree Residential, Inc. (Broadtree), a private real estate investment trust (REIT) managed by Broadstone Real Estate, LLC (Broadstone), today announced the sale of the majority of the REIT's single family rental (SFR) home portfolio.  The 671-unit SFR portfolio, which includes assets in the suburban markets of Georgia, Florida, New York, and Minnesota, was acquired by Amherst Holdings' Single Family Residential Platform, for a total purchase price of $78.3 million.  Broadtree's six remaining SFR homes will be sold in 2018.    
The transaction substantially completes the REIT's strategic shift, as it will now focus on acquiring Class B multifamily apartment assets, primarily in the southeast United States. Broadtree did not utilize third-party brokers or bankers in selling the portfolio.
"The successful sale of the SFR portfolio signifies the start of an exciting new era for Broadtree," said Chris Czarnecki, Broadtree's CEO. "Broadtree intends to re-invest the proceeds from this divestiture in the acquisition of multifamily assets within the coming months.  We are excited to have achieved this result for our investors, and look forward to welcoming new Shareholders as Broadtree has recently re-opened for investment."
About Broadtree Residential:
Broadtree Residential, Inc. (Broadtree) is a private real estate investment trust (REIT) designed to provide Shareholders with predictable, tax-sheltered cash flow, and generate attractive total returns via investment in a diversified portfolio of multifamily apartment communities.
Broadtree seeks residential property acquisitions via outright cash purchases and/or through UPREIT transactions. UPREIT transactions (where "UPREIT" stands for Umbrella Partnership REIT) provide a tax deferred exit strategy for owners of real estate who might otherwise recognize a significant taxable gain in a cash sale of a highly appreciated property with a low tax basis. These transactions enable the property owner to exchange owned real estate for an interest in a professionally managed portfolio that is diversified by geography and property type.
Broadtree, which is externally managed by Broadstone, remains open for investment by accredited investors only, with a minimum initial investment of $200,000. Shares are offered via private placement. Please see certain important disclosures regarding Broadtree at broadstone.com/disclosures.
Accredited investors are invited to download an investor kit: Broadstone.com/SF12
Media Contact:
Emma Bliss
Senior Associate, Marketing
Emma.Bliss@Broadstone.com     
585.287.6479