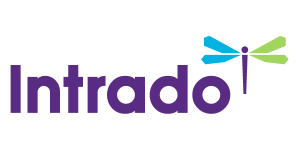 Portola Pharmaceuticals Provides Update on Biologics License Application (BLA) for AndexXa® (andexanet alfa)
/EIN News/ -- SOUTH SAN FRANCISCO, Calif., Dec. 22, 2017 (GLOBE NEWSWIRE) -- Portola Pharmaceuticals, Inc.® (Nasdaq:PTLA) today announced that the U.S. Food and Drug Administration (FDA) will extend its review of the Biologics License Application (BLA) for AndexXa® (andexanet alfa) by 90 days. The company recently submitted additional data requested by the agency for the ongoing ANNEXA-4 study as part of the continuing review process, which constitutes an amendment to the submission. Therefore, the agency has instituted an extension to allow more time for a thorough review of the information provided and to work with the company on labeling and post-marketing commitments.  In correspondence dated and issued today, the FDA communicated that the action date will move from February 3, 2018 to May 4, 2018.

Portola is developing AndexXa as a universal reversal agent for patients anticoagulated with an oral or injectable Factor Xa inhibitor who experience a serious uncontrolled or life-threatening bleeding event or who require urgent or emergency surgery. The BLA seeks initial approval of AndexXa for reversal of the anticoagulant effects of apixaban and rivaroxaban in patients experiencing uncontrolled or life-threatening bleeding.
Major bleeding (e.g., intracranial hemorrhage, gastrointestinal bleeding and bleeding into other critical organs) in patients taking Factor Xa inhibitor anticoagulants has become a significant cause of hospital admissions, morbidity and patient mortality. In 2016, approximately 90,000 patients in the U.S. treated with oral Factor Xa inhibitors were subsequently admitted to the hospital due to bleeding. Including patients taking the injectable Factor Xa inhibitor enoxaparin, it is estimated that more than 150,000 U.S. patients could benefit from an antidote annually.
Andexanet alfa is also under review by the European Commission of the European Medicines Agency (EMA). A final decision by the European Commission on the marketing authorization application (MAA) for andexanet alfa is anticipated in the first half of 2018.
About AndexXa
AndexXa is a recombinant protein specifically designed to bind to Factor Xa inhibitors and rapidly reverse their anticoagulant effect. AndexXa is a modified form of the human Factor Xa molecule, an enzyme that helps blood clot. AndexXa works by acting as a decoy for oral and injectable Factor Xa inhibitors, which target and bind to Factor Xa, which allows them to exert their anticoagulant effect. When AndexXa is given to a patient with Factor Xa inhibitor-related bleeding, it binds to the Factor Xa inhibitor and prevents it from inhibiting the activity of Factor Xa and reversing the anticoagulant effects of the inhibitor.
About Portola Pharmaceuticals, Inc.
Portola Pharmaceuticals is a biopharmaceutical company developing product candidates that could significantly advance the fields of thrombosis and other hematologic diseases. The Company's first medicine Bevyxxa® (betrixaban), an oral, once-daily Factor Xa inhibitor, was approved by the U.S. Food and Drug Administration in June 2017. The company is also working to advance two clinical programs for AndexXa® (andexanet alfa), a recombinant protein designed to reverse the anticoagulant effect in patients treated with an oral or injectable Factor Xa inhibitor; and cerdulatinib, a SYK/JAK inhibitor in development to treat hematologic cancers. Portola's partnered program is focused on developing selective SYK inhibitors for inflammatory conditions. For more information, visit http://www.portola.com and follow the Company on Twitter @Portola_Pharma.
Investor Contact:    
Cara Miller      
Portola Pharmaceuticals       
IR@portola.com 
Media Contact:
Patrick Ryan
W2O Group
pryan@w2ogroup.com