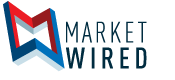 Matamec Announces Changes to Management
/EINPresswire.com/ -- MONTREAL, QUEBEC--(Marketwired - Dec 22, 2017) - Matamec Explorations Inc. ("Matamec" or the "Company") (TSX VENTURE:MAT)(OTCQB:MHREF) announced the departure of a member of its senior management team. Effective today, Mr. André Gauthier, who served as General Manager, is leaving the company to pursue new projects. He has also resigned as a board member of the Company.
Mr. Gauthier joined the company in 1997. Since then, the company grew under his leadership with the acquisition of major mining properties, most notably the Kipawa rare earths project. This project attracted a massive investment from Toyota, which was followed by a minority stake held by Ressources Québec.
Mr. François Biron, acting President et Chief Executive Officer of Matamec, recognized the contribution and commitment of Mr. Gauthier throughout his many years spent with Matamec. On behalf of the company's directors and staff, Mr. Biron wishes him the very best in all his future endeavors.
About Matamec
Located in Montreal (Québec), Matamec Explorations Inc. is a junior mining exploration company in which activities are based on two main axes of development: gold, and key elements for technologies related to energy, with properties containing, among others, lithium (Tansim-owned at 100%), Cobalt (Fabre-100% owned), nickel (Vulcain-100% owned) and rare earths (Kipawa-72% owned by Matamec).
Matamec's main focus is the development of the Kipawa Heavy Rare Earth Elements (HREE) deposit, a joint venture owned at 72% by Matamec and 28% by Ressources Québec (acting as agent of the Government of Québec); Toyota Tsusho Corp. (Nagoya, Japan) holds a 10% royalty on net profit in the deposit.
In addition to the activities in energy sector, Matamec is exploring for gold on six properties, with two (Matheson JV (50%) and Pelangio (100%)) located in the area of the Hoyle Pond Mine in Timmins, ON, as well as three in the Quebec Plan Nord region in similar geological settings as established gold-producing mines. These include Sakami (50% owned) and Opinaca Gold West (100% owned) near the Éléonore Mine in James Bay, QC, and the Casa Détour property (100%) located east of Detour Gold Corp.'s Burntbush property.
Neither TSX Venture Exchange nor its Regulation Services Provider (as that term is defined in the policies of the TSX Venture Exchange) accepts responsibility for the adequacy or accuracy of this release.
Visit us on Facebook: https://www.facebook.com/MatamecInc