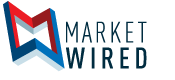 AK Steel Applauds U.S. Department of Commerce Affirmative Preliminary Circumvention Ruling on Chinese Steel Finished in Vietnam
/EINPresswire.com/ -- WEST CHESTER, OH--(Marketwired - Dec 6, 2017) - AK Steel (NYSE: AKS) said today that it strongly supports the preliminary rulings by the Department of Commerce in the circumvention investigations concerning imports of certain cold rolled and corrosion-resistant flat-rolled steel that originated in China, and was then finished in Vietnam and shipped into the United States. As a result of these rulings, yesterday the Department of Commerce instructed U.S. Customs and Border Protection to begin collecting cash deposits on imports of cold rolled and corrosion-resistant flat-rolled steel produced in Vietnam using substrate produced in China. 
"We are pleased with this decisive action by the Commerce Department against foreign producers and importers who have been and continue to attempt to circumvent our trade laws," said Roger K. Newport, Chief Executive Officer of AK Steel. "We commend the Commerce Department for holding these parties accountable and for sending a signal to foreign producers and countries around the world that the U.S. will vigorously enforce its laws without exception. We encourage the Commerce Department and the Administration to continue these positive efforts with swift and broad action on the Section 232 investigation on steel imports."
U.S. Customs and Border Protection will collect anti-dumping duties of 265.79% and countervailing duties of 256.44% on cold rolled steel, and duties of 199.43% and 39.05%, respectively, on corrosion-resistant steel, for all shipments that entered the U.S. beginning November 4, 2016.
The original filings were made by AK Steel and a number of other steel companies in September 2016. Commerce is scheduled to announce its final determinations in these cases by February 16, 2018. 
AK Steel
AK Steel is a leading producer of flat-rolled carbon, stainless and electrical steel products, primarily for the automotive, infrastructure and manufacturing, electrical power generation and distribution markets. Through its subsidiaries, the company also provides customer solutions with carbon and stainless steel tubing products, die design and tooling, and hot and cold stamping. Headquartered in West Chester, Ohio (Greater Cincinnati), the company employs approximately 9,400 men and women at manufacturing operations across seven states (Alabama, Indiana, Kentucky, Michigan, Ohio, Pennsylvania and West Virginia), as well as Canada and Mexico. Additional information about AK Steel is available at www.aksteel.com.
Contacts:

Media
Lisa H. Jester
Corporate Manager, Communications and Public Relations
(513) 425-2510

Investors
Douglas O. Mitterholzer
General Manager, Investor Relations
(513) 425-5215

EIN Presswire does not exercise editorial control over third-party content provided, uploaded, published, or distributed by users of EIN Presswire. We are a distributor, not a publisher, of 3rd party content. Such content may contain the views, opinions, statements, offers, and other material of the respective users, suppliers, participants, or authors.