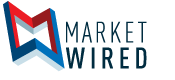 PSB Academy students to enjoy always-on learning with Pearson partnership
/EINPresswire.com/ -- SINGAPORE--(Marketwired - Dec 4, 2017) - PSB Academy, Asia's Future Academy, has appointed Pearson Education South Asia as its preferred learning partner for a suite of digital learning services today.
The partnership, a first for the education industry in Singapore, will see the Academy gradually implement a suite of interactive online learning aids and real-time analytics to enrich the learning journeys of their student community.
For a start, students from PSB Academy's leading School of Life and Physical Sciences will have access to Pearson's extensive digital library of learning materials and textbooks, following PSB Academy's School of Business and Management and School of Engineering and Technology students who have pioneered the Pearson's platform for over a year.
Pearson's collection of platforms from its MyLab and Mastering, as well as Learning Catalytics services, will play a part in the students' education journey -- from learning and application to assessments, which are designed with the aim of maintaining the Academy's excellent graduate outcomes1.
Facilitators and lecturers will benefit from features in Pearson's team-based learning platforms, as they are able to harness data from online interactions with students and assessments to make real-time improvements to their teaching.
"As Asia's Future Academy, we are proud to be the pioneering private education institution to transform our students' education journey and raise their learning experience. As digital natives, our students will appreciate greater personalization and autonomy in their learning. Through cutting-edge approaches to education, PSB Academy remains dedicated to maximizing the learning outcomes of our students by giving them access to the best-in-class technology, classroom formats, laboratories, facilities and campus design," says Dr Sam Choon-Yin, Dean of PSB Academy.
"At Pearson, we are passionate about creating opportunities and opening new pathways to success for learners across the region. As PSB Academy's preferred learning provider in Singapore, we are glad that the Academy has taken the first step to embracing a flexible, EdTech friendly learning environment to enable a partnership that will help us better prepare students for the Future Economy," says Alan Malcolm, Head of Asia, Pearson.
1Visit www.psb-academy.edu.sg/GES2015 for more.

EIN Presswire does not exercise editorial control over third-party content provided, uploaded, published, or distributed by users of EIN Presswire. We are a distributor, not a publisher, of 3rd party content. Such content may contain the views, opinions, statements, offers, and other material of the respective users, suppliers, participants, or authors.