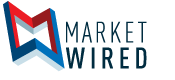 A Sense of Home Featured in The Script's Powerful New Video for "Arms Open"
Band was inspired by nonprofit's work with aged-out foster youth
/EINPresswire.com/ -- LOS ANGELES, CA--(Marketwired - December 01, 2017) - The inspiring work of Los Angeles-based nonprofit A Sense of Home is featured in the newest music video from popular Irish band The Script for their new single "Arms Open." The emotional video, directed by Frank Borin, features real-life footage of people who have been helped by the organization, which creates first-ever homes for former foster youth using donated furniture and housewares as well as more than 4,000 volunteers. The "Arms Open" video can be viewed on Facebook and VEVO.
"A Sense of Home is honored to collaborate with The Script on this pioneering music video for the inspired ballad 'Arms Open.' We hope it will bring understanding to all of those in need of a loving embrace from community and bring us all more connected to one another," said Georgie Smith, founder and executive director of A Sense of Home.
"Arms Open" is The Script's second single from their album "Freedom Child." The Script are one of the world's most successful bands and have sold over 30 million records. "Freedom Child" is their fourth No. 1 album in the U.K., and they have four platinum selling singles in the U.S.
"For us, this is more than just a music video," said band members Danny O'Donoghue, Mark Sheehan and Glen Power. "Like the song itself, we wanted to reach out to as many people as possible, people who have been less fortunate in life, giving them a platform to tell their stories. On researching the ideas for the video, we came across so many charities and, while they are all doing such great work, we were immediately inspired by A Sense of Home and wanted to show support and build awareness. This organization offered a real solution that could be rolled out across the world, particularly in Ireland where this problem is so prevalent."
A Sense of Home is a community-based solution for creating homes for at-risk foster youth who "age out" of the foster care system. The nonprofit relies on donations of gently-used furniture and housewares, as well as the generous time of volunteers, to create living environments for qualifying former foster youth. In the process, the A Sense of Home community acts as extended family to the transitioning youth, providing practical and emotional support, and professional connections they might not otherwise have.
For more information about A Sense of Home and the challenges faced by youth who age out of the foster care system, or to make a donation, visit ASenseofHome.org.