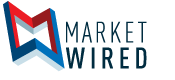 MediaValet Reports 2017 Third Quarter Results
Achieves a 70% increase in Annual Recurring Revenue, a 67% increase in Revenue, and a 9% reduction in operating expenses
/EINPresswire.com/ -- VANCOUVER, BC--(Marketwired - November 29, 2017) - MediaValet Inc. (TSX VENTURE: MVP) (the Company), a leading provider of cloud‐based digital asset management software, is pleased to report its third quarter results for 2017.
Summary of Quarterly Results
 
3 months ended September 30'17
3 months ended September 30'16
9 months ended September 30'17
9 months ended September 30'16
Annual Recurring Revenue ("ARR")
 
 
$ 2,516,000
$ 1,481,764
 
% Increase
 
 
70%
 
Revenue
$ 598,538
$ 364,244
$ 1,597,771
$ 957,261
 
% Increase
64%
 
67%
 
Gross Margin
$ 502,366
$ 292,805
$ 1,329,459
$ 731,020
Gross Margin %
84%
80%
83%
76%
Operating Expenses
$ 1,367,463
$ 1,494,992
$ 4,426,721
$ 4,399,766
 
% Increase
( 9%)
 
1%
 
EBITDA Loss
$ (865,097)
$ (1,202,187)
$ (3,097,262)
$ (3,668,746)
 
% Decrease
( 28%)
 
( 16%)
 
Net loss
$ (1,154,358)
$ (1,393,091)
$ (3,955,269)
$ (4,182,421)
Loss per share
$ (0.01)
$ (0.02)
$ (0.05)
$ (0.05)
Total assets
 
 
$ 908,437
$ 858,415
Deferred Revenue
 
 
$ 1,572,316
$ 942,072
Long-term Debt
 
 
$ 3,370,000
$ 1,370,000
"In Q3, we delivered another record quarter of revenue and ARR while reducing our operating costs," commented David MacLaren, founder and CEO of MediaValet. "We believe we have the operational capacity to continue our growth trend while maintaining our current spend levels, and we're continuously refining our operations and fine-tuning our sales and marketing strategies to unlock additional potential."
Continued MacLaren, "A key component of our improved operating metrics is our ongoing investment in R&D. Our pursuit of innovation continues to set us apart and has recently been recognized by MarketsandMarkets who named us the leading "Innovator" in their 2017 Competitive Leadership Map of the global digital asset management market. Quarter-over-quarter, our R&D efforts increase our new customer wins, our customer retention rate and existing subscriptions, and our average direct and partner-led deal size."
"Subsequent to quarter end, our largest institutional shareholder increased their debt facility by $1 million, providing the capital we require to continue executing," added MacLaren. "Leveraging debt has become a standard Software-as-a-Service ("SaaS") practice due to high margins and strong revenue streams, and we're confident that the compounding revenue effect of our business model supports our debt strategy. We feel this is evident from the total lifetime value of the new customers we've added this year. By multiplying gross customer adds by the average customer life, we estimate this value to be over $5 million so far this year. This well exceeds the $1.4 million of Sales and Marketing costs and the $4.4 million of total operating expenses we've spent this year in generating this additional recurring revenue stream. This is the first year in which our 'SaaS profitability' metric has been positive and we expect it to continue improving going forward."
Financial Highlights for Q3 and YTD 2017:
Delivered the highest quarterly Revenue to date of $598,538, up 64% from $364,244 in Q3'16 and up 12% sequentially. For the year-to-date period, Revenue increased to $1,597,771 up 67% from $957,261 last year. The majority of Revenue is from annual recurring Software-as-a-Service subscriptions. The growth reflects the increase in Annual Recurring Revenue ("ARR").
Grew ARR to $2,516,000, an increase of 70% compared to $1,481,764 at September 30, 2016, and a 9% sequential increase. The growth in ARR is due to new customer acquisition and expansion of existing customers subscriptions.
Added net new ARR of $213,521 in Q3'17, down 16% from $255,310 in Q3'16 and down 21% sequentially. Year-to-date, net new ARR added was $716,267, up 40% from last year-to-date. The lower net new ARR in Q3'17 is a result of foreign exchange from a weaker U.S. dollar and the timing of churn at industry standard rates. Conversely, the gross U.S. dollar contract value of new customer wins in Q3'17 was 11% higher than last year and 4% higher sequentially. This reflects a continued increase in new customer acquisition as a result of improving market positioning and sales team efficiency. A number of these new customer wins have been announced during this quarter and fiscal year.
Increased Gross Margin to 84% in Q3'17 from 80% in Q3'17 and 83% in Q2'17. Year-to-date, Gross Margin increased to 83% from 76% last year. The improved margins are a result of increasing Revenue, improved operating efficiencies, and new paid feature add-ons.
Operating Expenses were $1,367,463 for Q3'17, down 9% from $1,494,992 in Q3'16 and down 12% sequentially. Year-to-date, Operating Expenses were up 1% to $4,426,721. This reflects management efforts to continually increase operating efficiency.
Reported an EBITDA loss of $865,097 in Q3'17, down 28% from $1,202,187 in Q3'16 and down 22% sequentially. The improvement reflects continued Revenue growth, increasing Gross Margins and efforts to manage operating costs.
Operational Highlights for Q3 and YTD 2017:
Announced full integration with Slack, the world's fastest growing team collaboration and communication platform. This integration will provide organizations with an elegant and simple way to collaborate on marketing assets and manage asset related workflows and approvals.
Awarded Gold by the International Association of Microsoft Channel Partners (IAMCP) in their 2017 award competition for partner-to-partner solutions that drive customer value. The award recognized MediaValet's partnership with Long View Systems for their outstanding efforts that deliver exceptional solutions and services to their customers through implementation of joint partner solutions.
Won the 2017 IMPACT Award for Digital Transformation Leadership at Microsoft's world partner conference, Inspire. The award recognizes a partner that has set the standard for the evolution of businesses in the digital age by transforming their business practices and enabling their customers to harness the opportunities of cloud, big data, mobile and social to become more empowered, engaged, and efficient.
Recognized by MarketsandMarkets as an Innovator in its 2017 Competitive Leadership Map of the global digital asset management market. In their research, MarketsandMarkets highlights the strength of MediaValet's product portfolio and business strategy.
For the second year in a row, won the Seal of Excellence, awarded by Computer Dealer News for service providers who go above and beyond industry norms in delivering exceptional customer service and value.
This fiscal year prior to Q3, announced a number of new innovative product integrations to better serve customer needs which have impacted win-rate, average contract value and existing customer retention and expansion. These have included integrations with AutoCAD, SharePoint, WordPress, and Microsoft Office 365. MediaValet now offers customers a total of 18 third party software integrations.
In Q2'17, announced the development of mobile applications for iOS, Android and Windows devices. Extending DAM functionality to all major mobile platforms takes DAM beyond the walls of organizations, ensuring brand consistency, increasing individual, team and corporate wide productivity, and enabling deeper collaboration across organizations and their corporate ecosystems.
In Q2'17, announced a channel partnership with Long View Systems Corporation, one of North America's leading systems integrators and managed service providers. In Q3'17, closed the first partner-led new customer win.
Highlights Subsequent to Quarter end:
Completed the issuance of a $1.0 million secured debenture to a large institutional investor. The debenture bears interest at 10% and matures in December 2020.
MediaValet's full financial statements and related MD&A are now available on SEDAR.
About MediaValet, Inc.
MediaValet stands at the forefront of the cloud-based digital asset management industry. Built exclusively on Microsoft Azure and available on 44 Microsoft data centers around the world, MediaValet delivers unparalleled enterprise level security, reliability, redundancy and scalability while offering the largest global footprint of any DAM solution. In addition to providing all core DAM capabilities, MediaValet offers industry leading integrations into Slack, Adobe Creative Cloud, Microsoft Office 365, Oracle Marketing Cloud (Eloqua), Drupal 8, WordPress, Hootsuite and many other best in class 3rd party applications.
"Neither the TSX Venture Exchange nor its Regulation Services Provider (as that term is defined in the policies of the TSX Venture Exchange) accepts responsibility for the adequacy or accuracy of this release."