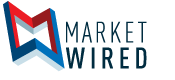 Memomi Labs and ModiFace Announce Strategic Partnership To Offer The Ultimate In-Store Augmented Reality Experience
The new partnership integrates ModiFace's best-in-class Beauty AR simulation technology with Memomi's industry-leading Digital Mirrors, resulting in the ultimate beauty mirror for brands and retailers
/EINPresswire.com/ -- NEW YORK, NY--(Marketwired - Nov 24, 2017) - ModiFace, the leading provider of Augmented Reality technology for the beauty industry, and Memomi, the leading provider of Digital Memory Mirrors® for beauty, eyewear, footwear and fashion retailers, are today announcing a strategic partnership involving ModiFace's AR technology -- which enables shoppers to visualize different makeup, skin, and hair products on their live video -- to be seamlessly integrated with Memomi's best-in-class digital mirror for beauty retailers that digitized the beauty assistant's workflow and customer's journey.
"The partnership between Memomi and ModiFace combines the most successful digital mirror platform on the market with the most realistic augmented reality try-on technology, resulting in an unprecedented package for retailers and brands to provide differentiated digital in and out of store experience for their customers," said Salvador Nissi Vilcovsky, Founder/CEO of Memomi.
Starting today, ModiFace's AR partners, including nearly every major global beauty brand, will be able to leverage their product simulations in-stores via Memomi's digital Memory Mirrors®.
Also, Memomi's beauty and retail customers will be able to leverage ModiFace's live video simulation technology on Memomi's digital mirrors.
"Memomi's digital mirror platform features an integration of multiple camera sensors with a powerful video engine for automatic perspective positioning and lighting adjustment, which creates the ideal setting for ModiFace's beauty AR technology to shine," said Parham Aarabi, Founder/CEO of ModiFace.
The announcement today follows the successful implementation of Memomi's Memory Mirrors® utilizing ModiFace's AR technology for several global beauty brands and retailers. This is also the first phase of the partnership with a focus on live video makeup simulation. Subsequent phases of the Memomi-ModiFace partnership will integrate ModiFace's live-video hair coloration technology on Memory Mirrors®, as well as integrating advanced UV cameras and imaging hardware with ModiFace's Skin AI 2.0 technology for in-store and in-clinic skin assessment.
About ModiFace
ModiFace is the leading creator of intelligent augmented reality technology for the beauty industry, providing customizable AR try-on capability for web/ecommerce, mobile, in-store, and messaging. ModiFace's patented technology, which is based on over a decade of research at Stanford University, powers over 200 custom augmented reality apps for beauty brands such as Sephora, Estée Lauder, Allergan, L'Oréal, Unilever, and Coty. For more information, visit http://www.modiface.com.
About Memomi Labs
Memomi is the creator and patent holder of the Memory Mirror®, an award winning Digital Mirror platform that is revolutionizing the way people shop today. Through artificial intelligence, virtual reality, and augmented reality customers can virtually "try on" products such as clothing, eyewear, footwear, accessories and makeup in real time without any of the inconveniences of the actual try-on experience. Moreover, there is an added benefit of capturing try-on sessions that can be reviewed and shared later on. Among Memomi's clients are world renowned companies, such as Neiman Marcus, Luxottica, LVMH, L'Oreal, Sephora, Finish Line, Uniqlo and more. http://www.memorymirror.com
Regan Austin
Senior Account Executive
Uproar PR
P 321.236.0102 x233
M 407.694.8668

EIN Presswire does not exercise editorial control over third-party content provided, uploaded, published, or distributed by users of EIN Presswire. We are a distributor, not a publisher, of 3rd party content. Such content may contain the views, opinions, statements, offers, and other material of the respective users, suppliers, participants, or authors.