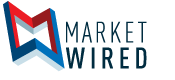 Cannabis Act Proposals Highlight Radient Technologies' Role in Cannabis Supply Chain
/EINPresswire.com/ -- EDMONTON, ALBERTA--(Marketwired - Nov 22, 2017) - Radient Technologies Inc. ("Radient" or the "Corporation") (TSX VENTURE:RTI) is pleased to see the progressive nature of Health Canada's proposals in its November 21 publication, "Proposed Approach to the Regulation of Cannabis" (the "Proposals"), and its definition of Radient's role in a healthy, inclusive market for cannabis products.
Under the Proposals, a "Licensed Processor" class of licenses would be created to permit the extraction, manufacture, and packaging of cannabis derivatives, while mandating "good production practices" around sanitation, analytical testing, and quality assurance. As a GMP-compliant facility, Radient's Edmonton extraction plant is immediately positioned as a leader in this class.
Furthermore, the proposed structure allows licensed cultivators and licensed sellers as distinctly permitted entities to invest in and focus on their core areas of expertise, while turning to Radient's high-throughput, high-yield extraction platform for the manufacture and development of derivative products.
Radient also commends the positive developments under the Proposals for the expansion of hemp production and the extraction of CBD from hemp, for which the high-throughput capability of Radient's platform is a strong fit. With its cornerstone customer and partner, Aurora Cannabis Inc. (TSX:ACB) ("Aurora"), and Aurora's investment in Hempco Food and Fiber, Radient's accelerated entry into this valuable market segment is possible.
"Within the Proposals we see validation of Radient's business model, its partnership with Aurora, and the potential to be a clear leader in a high-value segment of the cannabis supply chain, domestically and internationally," said Mike Cabigon, Director and Chief Operating Officer of Radient. "Moreover, we are proud to be a participant in Canada's cannabis landscape, which is rapidly progressing as an example to the world in terms of governance, growth, and the elimination of the black market."
About Radient
Radient extracts natural compounds from a range of biological materials using its proprietary "MAP™" natural product extraction technology platform which provides superior customer outcomes in terms of ingredient purity, yield, and cost. From its initial 20,000 square foot manufacturing plant in Edmonton, Alberta, Radient serves market leaders in industries that include pharmaceutical, food, beverage, natural health, personal care and biofuel markets. Visit www.radientinc.com for more information.
Information set forth in this news release contains forward-looking information and statements that are based on assumptions as of the date of this news release. These statements reflect management's current estimates, beliefs, intentions and expectations. They are not guarantees of future performance. The terms and phrases "goal", "commitment", "guidance", "expects", "would", "will", "continuing", "drive", "believes", "indicate", "look forward", "grow", "outlook", "forecasts", "intend", and similar terms and phrases are intended to identify these forward-looking statements, including but not limited to statements regarding the completion of shares for debt transaction. The Corporation cautions that all forward looking information and statements are inherently uncertain and that actual performance may be affected by a number of material factors, many of which are beyond the Corporation's control. Such factors include, among other things: risks and uncertainties relating to the Corporation's ability to complete the proposed shares for debt transaction. Accordingly, actual and future events, conditions and results may differ materially from the estimates, beliefs, intentions and expectations expressed or implied in the forward looking information. Except as required under applicable securities legislation, the Corporation undertakes no obligation to publicly update or revise forward-looking information.
Neither TSX Venture Exchange nor its Regulation Services Provider (as that term is defined in the policies of the TSX Venture Exchange) accepts responsibility for the adequacy or accuracy of this release.