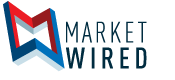 Tetra Bio-Pharma's Business Model and Commercialization Strategy In Line with the Canadian Government's Proposed Approach to the Regulation of Cannabis
/EINPresswire.com/ -- OTTAWA, ONTARIO--(Marketwired - Nov 22, 2017) - Tetra Bio-Pharma Inc. ("Tetra" or the "Company") (TSX VENTURE:TBP)(OTCQB:TBPMF), a global leader in cannabinoid-based drug development and discovery, today announced that the Canadian Government's Proposed Approach to the Regulation of Cannabis further confirms the strategic direction of its business model, and that the company is in an excellent position to commercialize natural health products and drugs post-legalization for both the pet and human markets.
In the Proposed Approach to the Regulation of Cannabis, Health Canada stated that "[the] Cannabis Act…will maintain a scientific, evidence-based approach for health products with cannabis that are approved with health claims. These products will be subject to the requirements of the FDA and applicable regulations, including requirements for safety, efficacy and quality". The evidence-based approach applied by Health Canada is consistent with that of Tetra's business model, and given that the primary goal of regulatory agencies is to protect the health and welfare of consumers, there were no surprises within the recently proposed act. The proposed approach to regulation recommends that cannabis-based health products are still subject to scientific review and must show significant efficacy, meet strict safety requirements and be of sufficient quality in order to gain market approval as a drug or as a natural health product. The burden of evidence and subsequent scientific review process prior to market approval is not required to sell products or medical cannabis through the proposed Cannabis Act, and currently through the Access to Cannabis for Medical Purposes Regulations (ACMPR). However, products made and sold under the current ACMPR/ future Cannabis Act are subject to distinct limitations, such as limits on the allowable cannabinoid concentration, the available dosage and restrictions on health claims, that are not applied to health products which have undergone and received approval by Health Canada.
These regulatory distinctions make Tetra unique from many other businesses within the legalized cannabis industry. Tetra places patients and consumers first in its business model, where providing safe, high quality products that are proven to work is central to the company mission; this will continue to be the company's vision going forward. Accordingly, the company has initiated multiple clinical research programs aimed at obtaining critical data to address the anticipated pre-marketing requirements for safety and efficacy of their products under development. In parallel, Tetra has also developed the necessary analytical tools to assess and demonstrate the quality of both raw cannabis materials and that of the finished products. Both of these core activities will remain essential parts of the business, as Tetra focuses on becoming a leader in the commercialization of cannabinoid-based health products for humans and pets.
Over the coming months, Tetra will be preparing the implementation of its product launch strategies and preparing for commercialization in accordance with the regulatory framework described in the proposed Cannabis Act.
About Tetra Bio-Pharma:
Tetra Bio-Pharma (TSX VENTURE:TBP)(OTCQB:TBPMF) is a biopharmaceutical leader in cannabinoid-based drug discovery and clinical development. Tetra is focusing on three core business pillars: clinical research, pharmaceutical promotion and retail commercialization of cannabinoid-based products.
More information at: www.tetrabiopharma.com
Source: Tetra Bio-Pharma
Neither the TSX Venture Exchange nor its Regulation Services Provider (as that term is defined in the policies of the TSX Venture Exchange) accepts responsibility for the adequacy or accuracy of this release.
Forward-looking statements
Some statements in this release may contain forward-looking information. All statements, other than of historical fact, that address activities, events or developments that the Company believes, expects or anticipates will or may occur in the future (including, without limitation, statements regarding potential acquisitions and financings) are forward-looking statements. Forward-looking statements are generally identifiable by use of the words "may", "will", "should", "continue", "expect", "anticipate", "estimate", "believe", "intend", "plan" or "project" or the negative of these words or other variations on these words or comparable terminology. Forward-looking statements are subject to a number of risks and uncertainties, many of which are beyond the Company's ability to control or predict, that may cause the actual results of the Company to differ materially from those discussed in the forward-looking statements. Factors that could cause actual results or events to differ materially from current expectations include, among other things, without limitation, the inability of the Company, through its wholly-owned subsidiary, GrowPros MMP Inc., to obtain a licence for the production of medical marijuana; failure to obtain sufficient financing to execute the Company's business plan; the success of the Rx Princeps™ product offering and inhalation device; guidance on expected sales volumes associated with the Rx Princeps™ product offering and inhalation device; competition; regulation and anticipated and unanticipated costs and delays, and other risks disclosed in the Company's public disclosure record on file with the relevant securities regulatory authorities. Although the Company has attempted to identify important factors that could cause actual results or events to differ materially from those described in forward-looking statements, there may be other factors that cause results or events not to be as anticipated, estimated or intended. Readers should not place undue reliance on forward-looking statements. The forward-looking statements included in this news release are made as of the date of this news release and the Company does not undertake an obligation to publicly update such forward-looking statements to reflect new information, subsequent events or otherwise unless required by applicable securities legislation.