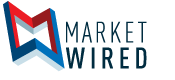 Stanbridge University Introduces Advanced Haptic IV Trainers with Anatomical Visualization for Nursing Programs
IRVINE, CA--(Marketwired - November 22, 2017) - Stanbridge University has added advanced Haptic Intravenous (IV) Trainers to its nursing degree and certificate programs. The Haptic IV Trainer comes with state-of-the-art force feedback to accurately simulate the sense of touch for an immersive and impactful learning experience. By adding this simulation device into the core curriculum for nursing students at Stanbridge will ensure the graduates of these programs can confidently perform any intravenous techniques.
/EINPresswire.com/ -- "Virtual IV simulations allow nursing students to practice IV insertion skills in a non-clinical setting so they may respond appropriately when treating real patients in an actual clinical setting," Alisa Powell, at Laerdal Medical said. "Being properly trained prior to practicing in a clinical setting is of utmost importance."
Stanbridge has acquired three adult Haptic IV trainers and one infant Haptic IV trainer for students in the nursing programs. RN Program Director Bobbie-Ann Murphy is excited to begin implementing this new simulation training with her students. "The Laerdal Haptic IV trainer is a leading technological device which will enhance students' ability to start IVs," she said. "This innovative trainer will prepare students to insert IVs with expert skill at a much faster rate. This will minimize multiple sticks to a patient and provide better patient satisfaction."
The self-directed Laerdal Haptic IV Training System is an interactive simulation training that utilizes a haptics device that mimics human skin and veins. Using the haptics device with the software and the anatomical viewer, students will practice placing IVs with 150 distinct case scenarios with 42 unique, anatomically accurate, interactive 3-D arm models. These models span human variation in terms of ethnicity, size, age, and sex, guaranteeing learners access to a diverse group of patients.
The most innovative aspect of this advanced technology is the application of the life-like force feedback. Practice needle procedures provide realistic feel with the way skin stretches, the pulsation of the heart beat in the veins, the size of the veins for different situations, and the way it feels to insert the needle into a patient. Virtual patients also respond accordingly, with bleeding, bruising, swelling and other patho-physiological reactions common for real IV patients.
As one of the leading institutions for advanced technology in healthcare education, Stanbridge has built an educational foundation in academic rigor, practical and cutting edge technology, and service to others. Stanbridge University already offers students of its Healthcare degree programs access to several technologically advanced skills labs on campus. The Virtual Reality Lab with the Anatomage Table and Virtual Reality Stations, Synthetic Cadaver Lab, Nursing Simulation Lab, Synthetic Canine Cadaver Lab, and the Advanced Driving Simulator Lab also enable students to master industry-relevant skills and critical healthcare technology. The addition of Laerdal Haptic IV devices supports these core values and maintains the high standards and expectations of Stanbridge graduates, ready to jump into the workforce with efficiency and practice.
About Stanbridge University
Founded in 1996, Stanbridge University offers specialized degrees at the Master, Bachelor, and Associate levels in the fields of Nursing and Allied Health. Stanbridge is based in Irvine, California with an annual enrollment of over 1,600 students. For each year from 2009 through 2015, Stanbridge has been named to the President's Higher Education Community Service Honor Roll, the highest federal recognition a college or university can receive for its commitment to volunteering, service-learning, and civic engagement. In 2017, Stanbridge University was awarded the 2017 School of the Year Award by California Association of Private Postsecondary Schools (CAPPS) for outstanding educational practices among higher education institutions. In 2016, Stanbridge University was awarded the Gold Award for Excellence in Community Service from CAPPS for offering students quality higher education while simultaneously maintaining efforts to assist the local community. Stanbridge University has been selected as a 2014-2015 School of Excellence by the Accrediting Commission of Career Schools and Colleges (ACCSC), and also received its 2015 Excellence in Student Services Award for creating a comprehensive student services program that enhances student achievement outcomes. In 2013, Stanbridge University received the ACCSC Community Service Award for outstanding outreach to the local and global community. Institutional Research & Evaluation, Inc., has named Stanbridge University one of America's Best Technical Colleges for each year from 2009 through 2016.