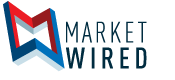 Predator Drilling Acquires Assets of J.B. Hunt Gas and Oil Drilling
Two Great Companies Prove the Sum is Greater Than the Parts
JB Hunt Rig Upon Completion at MD Cowan, Odessa, TX in 2006
Click here for high-resolution version
JB Hunt Rig upon completion at MD Cowan, Odessa, TX in 2006.
Click here for high-resolution version
/EINPresswire.com/ -- MIDLAND, TX--(Marketwired - November 22, 2017) - Predator Drilling LLC, a subsidiary of Predator Drilling Inc. of Red Deer, Alberta, has acquired all assets of J. B. Hunt Gas and Oil Drilling of Midland, Texas in an all equity transaction. The experience and successful business practices of the J. B. Hunt family will be utilized to enhance and elevate Predator Drilling to even greater prominence in the drilling industry.
Since 2008, Predator Drilling has a successful track record, growing from five rigs to an international fleet of thirty-one rigs. Predator Drilling is a company that safely delivers performance excellence, and the acquisition of J. B. Hunt Gas and Oil Drilling assets will expand its foot-print and drilling depth capacity in the Permian Basin. These assets include six, one thousand horsepower (HP) single drilling rigs, equipped with state of the art automation and safety systems. Predator Drilling's broad inventory of unique and specialized equipment, enhanced by its world-class safety processes and predictive maintenance programs, are key to the expansion in the Permian Basin.
"This is a milestone day for Predator Drilling. Our core values align with the business culture of J.B. Hunt Gas and Oil Drilling and we are excited to have members of the J.B. Hunt family join the Predator team. The performance of Predator Drilling and the dedication to safety and environmental standards are second to none. This acquisition enhances Predator Drilling's integrated service model and extends our reach in the Permian Basin. Our teams' determination, perseverance and pride, along with the progressive attitude of our clients in the energy sector has allowed for exponential growth; we have increased our fleet in Texas from one rig to ten since September 2016. We are excited for the opportunities this acquisition will present and look forward to building greatness together." - Shane Walper, President & CEO, Predator Drilling
About The Company: Predator Drilling partners with clients to commercialize their resource plays with a modern and efficient fleet of drilling rigs that are backed by a team of knowledgeable and well trained personnel. Its fleet is well suited for; integrated drilling services, including transportation, cementing, coring, shallow and deep pre-set, horizontal, directional, slant and mining applications. Predator Drilling's philosophy is based on the idea that when the right team of trained people and the right equipment are assembled, then performance excellence is the outcome – meaning exceeding the clients' needs & expectations. Predator Drilling safely delivers performance excellence through demonstrated respect, accountability & teamwork.
More information on Predator Drilling can be found here: http://predatordrilling.com.
More information on Hunt Ventures can be found here: http://www.huntventures.net.
Image Available: http://www.marketwire.com/library/MwGo/2017/11/20/11G147990/Images/IMG_8588-5c104a178140aa829bf1dd1d21908bb8.JPG
Image Available: http://www.marketwire.com/library/MwGo/2017/11/20/11G147990/Images/IMG_8844-2ff605967fc5bc199916ba1b665259bf.JPG