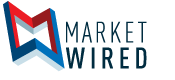 Huawei Wireless X Labs and TPCAST Sign MoU to Develop 5G Cloud VR Rendering Solution
/EINPresswire.com/ -- LONDON, UNITED KINGDOM--(Marketwired - Nov 22, 2017) - During the 8th Global Mobile Broadband Forum, TPCAST and Huawei Wireless X Labs signed a memorandum of understanding (MoU) to develop a 5G cloud VR rendering solution. TPCAST plans to offer an ultra-low latency codec and real-time VR data control protocol, while Huawei provides cutting-edge 5G network technologies.
In the new era of 5G, VR gaming will not require the purchase of expensive terminals. Cloud VR will lift this restriction by rendering large-scale VR gaming over the cloud. All end users can enjoy a high-quality service experience anytime and anywhere, which significantly reduces terminal requirements.
VR and AR are transformative technologies poised to revolutionize the consumption of content and communications in the fields of video, gaming, and virtual social media. They can also be used for healthcare, education, tourism, and design. According to market research from ABI and Wireless X Labs, the total VR and AR market value will increase from US$1 billion in 2016 to US$300 billion in 2025, with a compound annual growth rate (CAGR) of 70.9%.
VR can currently be implemented in two ways. One is to combine low-price, head mounted displays (HMD) with smartphones. This boasts reasonable costs and high availability, but requires an improved visual experience and better comfort when worn. The other implementation involves combining high-end HMD with high-performance PCs through wired connections. This can provide a better visual experience, but features high costs and poor mobility due to the reliance on terminals. User experience and availability are two key difficulties that hinder the development of the VR industry, and transformative technologies are urgently needed.
The cooperation between TPCAST and Wireless X Labs aims to migrate complex image processing now managed locally to the cloud to implement real-time cloud rendering of interactive VR content. Wireless cloud VR makes terminals compact and easy to wear. The introduction of a powerful cloud server will sharply improve computing and image processing capabilities. This enables hardware resource sharing among multiple users and reduces the investment required. Ubiquitous mobile networks allow for the usage of cloud VR without geographical restrictions. This combined with the fast iteration capability of the cloud enables content developers to rapidly publish diverse content.
"TPCAST is excited to work with Wireless X Labs and develop the 5G cloud VR rendering solution," said Michael Liu, CEO of TPCAST. "TPCAST's ultra-low latency codec and real-time VR data control protocol makes cloud rendering possible. We are dedicated to working with Huawei to optimize our cloud rendering technologies and improve the VR experience. We are currently the only wireless VR solution provider to successfully complete the adaption of wireless VR HMDs -- the world's first. It is our solemn and inescapable duty to improve the cloud VR rendering solution. In addition, we have accumulated an abundance of technical experience and resources, which can help implement this solution."
Wang Yufeng, who heads Huawei Wireless X Labs, emphasized that, "Cloud VR is an important use case for 5G networks. The connections between VR terminals and the cloud are crucial to deliver an optimal VR user experience. 5G networks can provide low latency and large bandwidth required by cloud rendering and content release. Huawei will provide world leading 5G network technologies and test environments and is honored to partner with TPCAST to verify cloud VR, laying a solid foundation for future trials and commercial deployment on many operators' networks."
TPCAST and Huawei are well-positioned to improve 5G cloud VR, while proactively collaborating with telecom operators, VR/AR HMD manufacturers, content providers, and other industry players. Joint efforts will contribute to the continued exploration of innovative and diverse VR applications across many industries.
The Global Mobile Broadband Forum will be held in London on November 15th and 16th, 2017. For more details, please visit: www.huawei.com/minisite/hwmbbf17/en/.
About Huawei
Huawei is a leading global information and communications technology (ICT) solutions provider. Our aim is to enrich life and improve efficiency through a better connected world, acting as a responsible corporate citizen, innovative enabler for the information society, and collaborative contributor to the industry. Driven by customer-centric innovation and open partnerships, Huawei has established an end-to-end ICT solutions portfolio that gives customers competitive advantages in telecom and enterprise networks, devices and cloud computing. Huawei's 180,000 employees worldwide are committed to creating maximum value for telecom operators, enterprises and consumers. Our innovative ICT solutions, products and services are used in more than 170 countries and regions, serving over one-third of the world's population. Founded in 1987, Huawei is a private company fully owned by its employees.
For more information, please visit Huawei online at www.huawei.com or follow us on:
http://www.linkedin.com/company/Huawei
http://www.twitter.com/Huawei
http://www.facebook.com/Huawei
http://www.google.com/+Huawei
http://www.youtube.com/Huawei