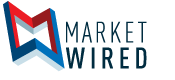 11-Year Old Singer/Dancer Ashleigh Hackett -- Granddaughter of Illustrious Late Comedian Buddy Hackett and Iconic Songwriter Ron Miller -- Debuts New EDM - Pop Single 'On and On and On'
Ashleigh Hackett, granddaughter of late legendary comedian Buddy Hackett
Click here for high-resolution version
/EINPresswire.com/ -- LOS ANGELES, CA--(Marketwired - November 21, 2017) - Showcasing the entertainment talent that runs deep in her family, 11-year-old multi-talented singer, dancer and actress, Ashleigh Hackett (www.ashleighhackett.com) releases her fourth single -- an original new dance-pop song, "On and On and On" (https://www.youtube.com/watch?v=2OhsfVvU3Z0) and debuts a new website. Along with her new EDM record, Ashleigh releases a ballad remix of her second single, "Can You Feel It" (https://www.youtube.com/watch?v=TAztwNjYTpg).
Ashleigh is the granddaughter of famed late comedian Buddy Hackett and hit songwriter, Ron Miller.
Written and produced by Ashleigh's mother, multi-talented producer/singer/songwriter Lisa Dawn Miller (www.lisadawnmiller.com), and her songwriting/producing partner, Mark Matson, for The Colossal Nerve, the track is now available on iTunes, Amazon, YouTube and Spotify.
In late 2016, Ashleigh released the explosive single and video for "Slay" (https://www.youtube.com/watch?v=Zt5qofjRGWk), a song about the power that girls have to change the world and to fight for freedom and choice.
The success of Ashleigh's first song, "Let's Go!" (www.youtube.com/watch?v=tvVDfqoCgLs) led to her headlining at the 27th Annual Kids Fair in Charleston, S.C. in 2015. Ashleigh is also a recurring guest star in the hit musical, "Sandy Hackett's Rat Pack Show," in which she portrays a young dancer who shares the stage alongside the character of "Sammy Davis, Jr." in the number "Candy Man," one of Davis' biggest hits.
Ashleigh's grandfather, legendary songwriter Ron Miller wrote, "For Once in My Life," a huge hit for Stevie Wonder has been recorded by over 400 major label artists including, Frank Sinatra and Tony Bennett. Ron Miller's other hits include "Touch Me in the Morning," "Heaven Help Us All," "Yester-me, Yester-you, Yesterday," "A Place in the Sun," "I've Never Been to Me," "If I Could," and "Someday at Christmas."
Ashleigh's late grandfather, Buddy Hackett, was one of the most successful comedians of all time, headlining across the globe for more than five decades and appearing more than any other guest on the Tonight Show with Johnny Carson. He starred in "The Music Man," "The Love Bug," "It's a Mad, Mad, Mad, Mad World," and "The Little Mermaid."
For more on Ashleigh Hackett, visit www.ashleighhackett.com and follow her on Facebook, Twitter, YouTube, and Instagram.
Image Available: http://www.marketwire.com/library/MwGo/2017/11/21/11G148042/Images/IMG_1724-web-0267439bcabe81938cd7693a1468785f.JPG

Contact:
Chrissy Sutphin
CAS PR
703-505-0207