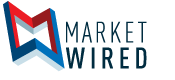 Tokyo Smoke Beltline in Calgary opens December 7
First Tokyo Smoke to open outside of Ontario for the premium cannabis lifestyle brand
Prairie Pipe by Concrete Cat
Click here for high-resolution version
TORONTO, ON--(Marketwired - November 21, 2017) - Tokyo Smoke continues its ambitious national retail expansion by announcing that the Calgary, Alberta retail location will open Thurs., Dec. 7, marking the brand's first shop outside of Ontario. Tokyo Smoke Beltline (1205 1st St. SW) will open in the popular downtown Beltline neighbourhood and share the stylish, inviting, modern aesthetic of the flagship store in Toronto, both designed by DesignAgency. The new location will offer a similar mix of design-forward cannabis lifestyle products, serve thoughtfully sourced, roasted and prepared Tokyo Smoke coffee and custom tea blends, locally made grab-and-go food, and showcase works and custom products by local artists. The Calgary location is the first of six planned retail shops in the Prairies in partnership with local hospitality company Leo's Group.
/EINPresswire.com/ -- Tokyo Smoke has also recently opened a shop 202-100 Broadview Ave., in the eastern part of Toronto, and will open several other stores by the end of 2017: as a part the PATH in downtown Toronto (late fall), James Street in Hamilton and Pike Place in Seattle (as a part of the Thompson Hotel), as well as additional locations across Canada in 2018. Tokyo Smoke's rapid national expansion is a part of their effort to normalize cannabis consumption and create an approachable, thoughtful entry point, via coffee and retail shops, for every cannabis curious, design-conscious Canadian.
"Calgary is an ideal first city for our expansion for a few reasons. The Prairies have been extremely receptive to Tokyo Smoke's vision of creating beautiful retail and cannabis experiences. Calgary has been quite supportive of us since we launched over two years ago," said Alan Gertner, CEO and co-founder of Tokyo Smoke. "When the opportunity to grow out West in partnership with Leo's Group came up, we jumped at it. There's already a nice amount of buzz and anticipation for our Prairie stores, and we can't wait to welcome Albertans through our doors."
Tokyo Smoke Beltline will also sell custom rolling papers by a local artist, and a brand-new custom 'Prairie Pipe' created by popular Alberta-based artisans Concrete Cat. The design draws inspiration from the nearby 'hoodoos', a local geological formation in the Badlands of Alberta. These towering rock formations, created over millions of years and composed of a sandstone pillar atop a shale slab, are an important part of Alberta's heritage. The store will also offer expertly made espresso and brewed coffee, artisanal teas, healthy breakfast, lunch and snack items like vegan energy balls, salads, breakfast jars, Italian sandwiches and other fare.

About Tokyo Smoke:
Tokyo Smoke is an award-winning lifestyle brand that brings sophistication and design to the cannabis space. With immersive experiences and design led retail spaces selling coffee, clothing and designer products, Tokyo Smoke is developing an international reputation as the go-to destination for luxurious, creative offerings within the industry. With the completion of its Series B funding, resulting in approximately $10 million in total raised capital, the acquisition of fellow designer cannabis brand Van der Pop, partnering with Aphria Inc. (TSX: APH) (OTCQB: APHQF) and WeedMD (TSX VENTURE: WMD), Tokyo Smoke continues to be the leading Canadian brand in the cannabis space. Tokyo Smoke will expand into Alberta, Hamilton, ON and the U.S. market in 2017.
Instagram: @tokyosmoke
Facebook: /tsmokecoffee
Twitter: @tokyo_smoke
tokyosmoke.com
Image Available: http://www.marketwire.com/library/MwGo/2017/11/6/11G147428/Images/Prairie_Pipe_by_Concrete_Cat-f67bc32a9ef1b4f089287e5d8bd6a4a6.jpg

For more information or interview requests:
Abigail Van Den Broek
416-799-8510
abby@abigailv.ca