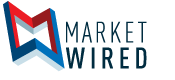 Popular Ideas & Innovators Session Takes Center Stage at Upcoming Recruiting Trends & Talent Tech 2017
Talent Acquisition Industry Analysts, Experts and Insiders to Share New Ways of Solving Recruiting Challenges
/EINPresswire.com/ -- PALM BEACH GARDENS, FL--(Marketwired - Nov 20, 2017) - The upcoming Recruiting Trends & Talent Tech 2017 conference today revealed the full lineup for its top-rated "Ideas & Innovators" session. The event, created by LRP, parent company of Human Resource Executive® magazine and producers of the world-famous HR Technology Conference & Exposition®, will take place next week, from November 28-30, 2017 at the Palm Beach County Convention Center in West Palm Beach, Fla.
During "Ideas & Innovators," participants will take the stage to deliver fast-paced, presentations including pioneering thoughts and concepts to advance recruiting and talent acquisition into the next era. Moderated by Chris Hoyt, chief innovation evangelist for CareerXroads, those scheduled to speak include Robin Erickson, Ph.D., vice president, Bersin Deloitte Consulting LLP; Adam Godson, vice president, Technology for Cielo; Candice Berger, head of strategy at Citadel LLC; Joe Rubin, co-founder and director for Crowded; Janine Woodworth, director at Talent Sonar; Othamar Gama Filho, founder and CEO of Talentify; and Jeanette Maister, managing director - Americas for WCN.
Elaine Orler, conference co-chair, commented, "Our Ideas & Innovators session is designed to inspire attendees with 'big ideas' from industry visionaries. Credited as one of last year's most popular sessions, the 2017 session will explore everything from predictive recruiting to chatbots and candidate interactions. We can't wait to see what our presenters bring to the table and how their expertise will influence talent acquisition strategies in 2018."
The "Ideas & Innovators" session is scheduled for Thursday, November 30, 2017 at 8:00 a.m. EST. The conference's robust agenda includes other presentations such as "The Everyday Essentials for Recruiters and Sourcers," "Predictive Analytics and the Future of Talent Acquisition," "The New Rules of Facebook, LinkedIn and Twitter: How to Find People and Get Them to Reply," "How Video Interviewing Changed the Way I Hire" and more. Event registration and the full agenda are available at www.recruitandtalenttech.com.
Recruiting professionals can also subscribe to the Recruiting Trends Bulletin here http://www.recruitingtrends.com/REC/Newsletter.jhtml.
About Recruiting Trends & Talent Tech
For decades, the Recruiting Trends Conference had attracted hundreds of recruiting professionals annually who were looking to re-energize their recruiting and sourcing practices. In 2016, LRP Conferences LLC acquired the event and co-located it with the brand-new Talent Acquisition Tech Conference. This year, the two formerly co-located events become one under a new name: Recruiting Trends & Talent Tech -- providing attendees with both the art and science of talent acquisition via pre-conference workshops, keynotes and panel discussions, and breakout sessions.

EIN Presswire does not exercise editorial control over third-party content provided, uploaded, published, or distributed by users of EIN Presswire. We are a distributor, not a publisher, of 3rd party content. Such content may contain the views, opinions, statements, offers, and other material of the respective users, suppliers, participants, or authors.