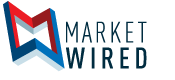 Zimbabwe Unity Party Leader available for comment on current situation
/EINPresswire.com/ -- KAMLOOPS, BRITISH COLUMBIA--(Marketwired - Nov 15, 2017) -
Editors Note: There is a photo associated with this press release.
Dr. Richard Kanyangu, Leader of the Unity Party of Zimbabwe and a candidate for President in the upcoming 2018 elections is available for interviews on the current situation in Zimbabwe.
Dr. Kanyangu is in touch with party members on a constant basis and can provide analysis and commentary on the situation in Zimbabwe and the political implications of this developing story.
Information on the Unity Party can be found at: http://unitypartyzimbabwe.org
To view the photo associated with this press release, please visit the following link: http://www.marketwire.com/library/20171115-Richard_Kanyangu_800.jpeg
To arrange an interview please contact:
Marcel Wieder
President & Chief Advocate
Aurora Strategy Group
416-907-2126
marcel@aurorastrategy.com


EIN Presswire does not exercise editorial control over third-party content provided, uploaded, published, or distributed by users of EIN Presswire. We are a distributor, not a publisher, of 3rd party content. Such content may contain the views, opinions, statements, offers, and other material of the respective users, suppliers, participants, or authors.