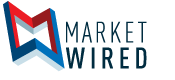 Gold Torrent, Inc. Provides Company Update
/EINPresswire.com/ -- BOISE, ID--(Marketwired - Nov 15, 2017) - Gold Torrent, Inc. (OTCQB: GTOR) ("Gold Torrent" or the "Company") announces an update on its ongoing development program at the high-grade, underground mine and surface mill Lucky Shot Project (located about 90 miles north of Anchorage, Alaska), through its 70% ownership of Alaska Gold Torrent, LLC ("AGT").
AGT Project Development - September/October, 2017
The Company has completed the erection and enclosure of the mill building, which sits on the Company's private ground. The building has been completed in time for winter weather, so that work could continue on the interior. Additional work completed on the mill site includes foundation work for a storage building for receiving and storage of equipment, installation of a sewage septic system, drilling and completion of a water well and excavation of power line access. At the mine site, the Company has also continued to refurbish the portal area and widen the existing Enserch adit with 720 feet completed.
The Company completed a revised schedule and estimate of the total cost to complete development of the Lucky Shot project and has advised its partner that the project will experience a 40% capital cost increase, while the planned gold production for 2019 is projected to increase by 100% from 10,000 ounces to 20,000 ounces, and by 56% from 16,000 ounces to 25,000 ounces for 2020 compared to the June 2016 Preliminary Feasibility Study ("PFS"). The total capital costs estimated to achieve commercial production from the project, based on the PFS, were $18.5 million and the revised estimate is now $26.2 million, including working capital and contingencies. The current plans call for ore production to begin in the Coleman vein segment with a new haulage ramp being excavated from the Enserch adit to the Coleman segment to allow a higher rate of initial gold production.
The estimated cost increases resulted from recent engineering completed for the gold recovery plant and the underground mine that provided more detail for the required construction and development. The new detailed engineering estimates have identified areas where the PFS under-estimated the actual costs including detailed plant engineering, mine labor and equipment and management and staff.
On November 11, 2017, the Company entered a LOI with Miranda U.S.A., Inc. in which the Company agrees to purchase Miranda's 30% ownership of and interest in AGT, the 100% owner of the Lucky Shot project. The purchase price to be paid at closing ("Closing") to Miranda for 100% of Miranda's interests in AGT shall be:
Miranda's project capital contribution of approximately $5M to the AGT construction account.
$1M payable in cash to Miranda by Company as follows:

$250,000 paid at Closing
$250,000 on the first annual anniversary date of Closing, and
$500,000 on the second annual anniversary date of Closing

500,000 Gold Torrent share units (one common share and 1/2 warrant), issued at Closing.
$4.00 per ounce of gold production paid in cash to Miranda by Company for each ounce produced by the project in excess of 120,000 ounces up to a maximum of 400,000 ounces. The per ounce payment will apply to the 120,001st ounce of gold produced and sold by the Lucky Shot project up to the 400,000th ounce of gold produced and sold by the Lucky Shot project.
Release Miranda from any and all future claims or cash calls from AGT.
The Closing shall be held when Company completes its listing on the Toronto Stock Exchange Venture ("TSX-V"), expected in Q1 2018, or such other date as is mutually agreed upon the parties.
The Company is discussing financing to provide $10 million in capital to complete the acquisition of the minority interest, fund the balance of the capital required to complete project construction and development, and conduct development exploration during 2018.
Ryan Hart, President of Gold Torrent, said, "We have taken the steps necessary to ensure that the full amount of capital required to develop the project is available by re-evaluating the capital cost estimates and acquiring a minority interest. Being able to acquire Miranda's 30% of AGT and owning the Lucky Shot project outright is a great event for the Company, which adds a lot of value to Gold Torrent and its shareholders. We are very excited about our plans to achieve a higher gold production rate for 2019 and 2020 to create shareholder value with cash flow and exploration of the extensive Lucky Shot vein sheer.
"Our team's progress constructing the gold recovery plant and initiating the underground mine work has been exceptional. The project team met their intermediate goal of constructing an insulated mill building that will allow work to continue inside during cold winter conditions. The mine development has been de-risked with the hiring of an experienced underground contract miner who provides experienced miners and equipment to help us gain access to the Coleman ore deposit," Hart added.
About Gold Torrent, Inc.
Gold Torrent is an exploration and development company with a key project located in Alaska, USA. Gold Torrent's priority is to develop and advance the Lucky Shot Gold Project, ultimately resulting in gold production, and an increase in value for shareholders. Gold Torrent continues to pursue high-grade gold opportunities in safe mining jurisdictions. www.goldtorrentinc.com.
This press release is neither an offer to sell, nor a solicitation of offers to purchase, securities.
Forward Looking Statements: This news release contains forward-looking statements regarding future events and Gold Torrent's future results that are subject to the safe harbors created under the U.S. Private Securities Litigation Reform Act of 1995, the Securities Act of 1933, as amended (the "Securities Act"), and the Securities Exchange Act of 1934, as amended (the "Exchange Act"), and applicable Canadian securities laws. Forward-looking statements include, among others, estimates of resources. These statements are based on current expectations, estimates, forecasts, and projections about Gold Torrent's exploration projects, the industry in which Gold Torrent operates and the beliefs and assumptions of Gold Torrent's management. Words such as "expects," "anticipates," "targets," "goals," "projects," "intends," "plans," "believes," "seeks," "estimates," "continues," "may," variations of such words, and similar expressions and references to future periods, are intended to identify such forward-looking statements. Forward-looking statements are subject to a number of assumptions, risks and uncertainties, many of which are beyond our control, including such factors as the results of exploration activities and whether the results continue to support continued exploration activities, unexpected variations in ore grade, types and metallurgy, volatility and level of commodity prices, the availability of sufficient future financing, potential changes to royalties and taxes imposed by the Alaska government and other matters discussed under the caption "Risk Factors" in our Annual Report on Form 10-K for the fiscal year ended March 31, 2017, and our other periodic and current reports filed with the SEC and available on www.sec.gov. Readers are cautioned that forward-looking statements are not guarantees of future performance and that actual results or developments may differ materially from those expressed or implied in the forward-looking statements. Any forward-looking statement made by us in this release is based only on information currently available to us and speaks only as of the date on which it is made. We undertake no obligation to publicly update any forward-looking statement, whether written or oral, that may be made from time to time, whether as a result of new information, future developments or otherwise. The Company undertakes no obligation to update or revise such forward-looking statements to reflect new information, events or circumstances occurring after the date of this press release.
The above news release has been provided by the above company via the OTC Disclosure and News Service. Issuers of news releases and not OTC Markets Group Inc. are solely responsible for the accuracy of such news releases.