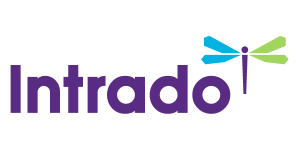 Novea Inc. Provides Jacana Warranty Operational Updates
/EIN News/ -- CHEYENNE, Wyo., Nov. 14, 2017 (GLOBE NEWSWIRE) -- Novea Inc., developer of the Jacana Warranty app, is pleased to provide the following operational updates.  The Jacana Warranty app has recently been released over multiple mobile platforms and integrated with some of the world's largest internet retailers.  The Jacana Warranty app is in full launch worldwide and Jacana Insurance has started issuing extended warranty agreements.
Novea Inc. is in the process of implementing a robust marketing plan for the Jacana Warranty app. This consists primarily of leveraging the online platforms that are already promoting us and online social media marketing.
Novea Inc. is in discussions to provide warranties and Third-Party Administration of warranties to the manufacturing sector and looking to offer private label licensing opportunities to the insurance sector.  Novea Inc. has made numerous strides on the operational front (CRM systems) over the previous two years.
We look forward to keeping our shareholders informed by providing corporate updates as we move forward with the marketing and branding of the Jacana Warranty app and continue on the path of becoming a publicly listed company.  
About Novea Inc.
Novea Inc. is a financial services software company which has developed the Jacana Warranty app (www.JacanaWarranty.com) with the goal of becoming the consumer's choice in the extended warranty market.   With its cutting-edge CRM system's fast and convenient service, Jacana Warranty puts the warranty buying power back in the hands of the consumer.  Novea has established Jacana Insurance, a wholly owned subsidiary of Novea Inc. as a captive specialty insurance carrier.  
Forward-looking statements
Certain statements in this press release including, but not limited to, statements related to anticipated commencement of commercial production, targeted pricing and performance goals and statements that otherwise relate to future periods are forward-looking statements. These statements involve risks and uncertainties, which are described in more detail in the Company's periodic reports filed with the SEC, specifically the most recent reports which identify important risk factors that could cause actual results to differ from those contained in the forward-looking statements. Forward-looking statements are made and based on information available to the Company on the date of this press release. Novea Inc. assumes no obligation to update the information in this press release.
For additional information...
John McDermott, Investor Relations
(858) 472-1694
Novea Inc.
Info@noveaincusa.com