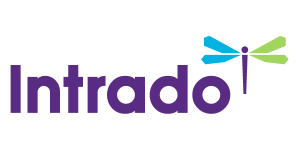 Smithfield Foods Joins Forces With Shop 'N Save to Donate More Than 35,000 Pounds of Protein to the St. Louis Area Foodbank
/EIN News/ -- ST. LOUIS, Nov. 14, 2017 (GLOBE NEWSWIRE) -- Smithfield Foods joined forces with Shop 'n Save to donate more than 35,000 pounds of protein to the St. Louis Area Foodbank. The donation was part of Smithfield's Helping Hungry Homes® initiative, a program focused on alleviating hunger and helping Americans become more food secure. Smithfield's contribution, equivalent to more than 140,000 servings, will help those fighting hunger throughout Missouri and Illinois, where thousands of individuals face hunger each day.
Smithfield and Shop 'n Save Support the St. Louis Area Foodbank and Provide Food Security to Those in Need
Helping Hungry Homes® is Smithfield's initiative focused on alleviating hunger across the country.
A photo accompanying this announcement is available at http://www.globenewswire.com/NewsRoom/AttachmentNg/5bc27b70-5c9c-4890-9a0d-392a388b09c6
"Protein is an important part of a well-balanced diet, but it is also a costly resource that is hard to come by for many of our hungry neighbors," said Lenora Gooden, vice president of product sourcing at the St. Louis Area Foodbank. "With Smithfield's generous donation, we are able to provide meals of high-quality protein to thousands in our community for weeks to come."
Smithfield and Shop 'n Save representatives presented the donation to the St. Louis Area Foodbank at an event that raised awareness of hunger's impact in the more than 25 counties supported by the Foodbank. Members from all three organizations discussed the significance of protein donations in helping the more than 43,000 individuals who are served each week by the St. Louis Area Foodbank.
"At Shop 'n Save, we value our role to support our neighbors in need, especially those who do not know where their next meal will come from," said Karena Niblett, vice president of operations at Shop 'n Save. "This donation, in partnership with Smithfield, is one way we are giving back to our Missouri and Illinois communities."
Throughout its 2017 Helping Hungry Homes® tour, Smithfield will make large-scale protein donations to more than 60 food banks across the country. Since 2011, Smithfield has provided more than 80 million servings of protein to hunger relief organizations through this initiative.
"At Smithfield, we take great pride in our responsibility to care for communities in need," said Dennis Pittman, senior director of hunger relief for Smithfield Foods. "Through this donation to the St. Louis Area Foodbank with help from Shop 'n Save, individuals seeking food assistance will be able to provide their families with a wholesome, protein-rich meal."
For more information about Smithfield Foods' Helping Hungry Homes® initiative and a list of upcoming donation events, visit helpinghungryhomes.com.
About Smithfield Foods
Smithfield Foods is a $15 billion global food company and the world's largest pork processor and hog producer. In the United States, the company is also the leader in numerous packaged meats categories with popular brands including SmithfieldⓇ, EckrichⓇ, Nathan's FamousⓇ, FarmlandⓇ, ArmourⓇ, John MorrellⓇ, Cook'sⓇ, KretschmarⓇ, GwaltneyⓇ, Curly'sⓇ, MargheritaⓇ, CarandoⓇ, Healthy OnesⓇ, KrakusⓇ, MorlinyⓇ and BerlinkiⓇ. Smithfield Foods is committed to providing good food in a responsible way and maintains robust animal care, community involvement, employee safety, environmental and food safety and quality programs. For more information, visit www.smithfieldfoods.com.
About the St. Louis Area Foodbank
The St. Louis Area Foodbank began its service to the community in 1975. Since that time, the organization has grown to become the bi-state region's largest nonprofit 501c3 food distribution center dedicated to feeding those in need. Through a network of 500 partner agencies in 26 counties in Missouri and Illinois, the Foodbank distributes over 42 million pounds of food and personal care items annually. More than 392,000 people in the bi-state region rely on the Foodbank for assistance each year.  For more information on the organization and the issue of hunger, please visit www.STLFoodbank.org.
About Shop 'n Save
Shop 'n Save® has been serving the greater St. Louis, Mo., and Springfield and Jerseyville, Ill., areas since 1979. Known for its low prices, Shop 'n Save also offers its customers enhanced specialty departments, including bakery, deli, seafood, and pharmacy. For additional information, visit www.shopnsave.com or call (314) 984-0900.
Media Contacts: