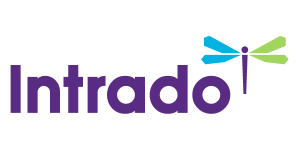 MEDITE Cancer Diagnostics Reports 2017 Third Quarter Financial Results
Launch of New Products Supported by Expanded Manufacturing Footprint
/EIN News/ -- ORLANDO, Fla., Nov. 14, 2017 (GLOBE NEWSWIRE) -- MEDITE Cancer Diagnostics, Inc. (OTCQB:MDIT) (the "Company"), specializing in the development, manufacturing and marketing of molecular biomarkers and premium medical devices for detection, risk assessment and diagnosis of cancer and precancerous conditions, today announced its financial results for the quarter ended September 30, 2017.
For the three months ended September 30, 2017, the Company reported $1.69 million in revenue, a decrease of 28% compared with the corresponding quarter in 2016.  Gross profit of $369,000 represented 22% of revenue, compared with $1 million, or 43% of revenue, in the corresponding quarter of 2016.  At September 30, 2017 the Company's sales backlog was approximately $1.0 million.
R&D expenses increased by 39% to $423,000 in the third quarter of 2017 over the same 2016 period, as the Company made investments to advance its new product portfolio and prepare for the global launch of the SureCyte™ C1 stain. SG&A expenses rose by 45% to $1.2 million in the third quarter of 2017 compared with the same period in 2016, partly attributable to professional fees related to the non-cash issuance of non-qualified options to the Board of Directors for 2017 services, and higher salaries and wages as a result of the Company completing the hiring of its management team earlier in 2017.
Net loss for the third quarter of 2017 totaled $1.61 million, or $0.06 per share, compared with a $306,000 loss, or $0.02 per share, in the same period in 2016.
At September 30, 2017, the Company's cash position was $1.65 million, compared with $108,000 at December 31, 2016, with the increase attributable to proceeds from a financing transaction that was completed in September 2017.
"Across the third quarter, sales resumed a growth trajectory compared to the first half of the year as indicated by a strong backlog, as the Company continued to move beyond the purposeful reduction in production we undertook in the second quarter and, to a lesser extent, the third quarter, to address issues related to manufacturing, quality control, installation and service," said Stephen Von Rump, CEO of MEDITE. "While these activities impacted revenues in the second and third quarters, as well as the corresponding margins, due to a higher cost of revenue related to increased manufacturing and fixed costs, the Company remains confident that quality standards are in place to support future production and sales growth." 
"During the quarter, we achieved a key objective by introducing our SureCyte C1 staining product at major international trade shows in Amsterdam and Barcelona," Mr. Von Rump continued.  "We are confident in our ability to leverage our current manufacturing, marketing and R&D infrastructure now that we have secured working capital that will support our growth plans."
Operational Highlights
MEDITE launches SureCyteTM C1 stain internationally:
Launched the SureCyte C1 fluorogenic instant stain in Europe.
Working with numerous key opinion leaders (KOL's) in the U.S., Europe and China to continue identifying C1 use cases, conduct C1 trials, and provide feedback on the SureCyte concept and other product line expansion plans.
Initial revenues for C1 are expected in the fourth quarter of 2017.
MEDITE continues plans for next-generation products: 
Will begin manufacturing a new cryostat line (instruments used for frozen sectioning of tissue biopsies) during the fourth quarter of 2017; have already secured initial customer orders.
Preparing for clinical studies leading to eventual approval by the U.S. Food and Drug Administration ("FDA") for SureThin® gynecological applications.
Will also launch SureThin in the U.S. to clinical labs using the LDT (Laboratory Developed Test) protocol in CLIA approved sites.  This approach and eventual FDA approval will position the Company to compete with the dominant suppliers in this $600 million market.
Developing a study plan with a major research center in the Midwest, with the goal of submitting for FDA approval of its SoftKit™ at-home cell collection device in 2018.
About MEDITE Cancer Diagnostics, Inc.
MEDITE Cancer Diagnostics, Inc. is a global company that specializes in the development, engineering, manufacturing and marketing of premium medical devices and consumables for detection, risk assessment and diagnosis of cancer and related diseases. The Company is developing a suite of innovative products, both Histo-Pathology (tissue biopsy) and Cyto-Pathology (liquid cell) based, that target large markets and cover the complete laboratory process from biopsy to finished slide, and through diagnosis. MEDITE's current and future products assist in the early diagnoses of cancer, with a target result of contributing to more lives saved at lower costs. MEDITE's products are currently being distributed in over 80 countries worldwide.
Forward Looking Statement
This press release includes forward-looking statements within the meaning of Section 27A of the Securities Act of 1933 as amended, and Section 21E of the Securities Exchange Act of 1934, as amended, regarding future operating performance, events, trends and plans. All statements other than statements of historical fact contained herein, including, without limitation, statements regarding our future financial position, business strategy, budgets, projected revenues and costs, and plans and objectives of management for future operations, are forward-looking statements. Forward-looking statements generally can be identified by the use of forward-looking terminology such as "may," "will," "expects," "intends," "plans," "projects," "estimates," "anticipates," or "believes" or the negative thereof or any variation thereon or similar terminology or expressions. We have based these forward-looking statements on our current expectations and projections about future events. These forward-looking statements are not guarantees and are subject to known and unknown risks, uncertainties and assumptions about us that may cause our actual results, levels of activity, performance or achievements to be materially different from any future results, levels of activity, performance or achievements expressed or implied by such forward-looking statements. Important factors that could cause our actual results to differ from our expectations include, but are not limited to, MEDITE's ability to maintain and grow its revenues. Readers are cautioned not to place undue reliance on our forward-looking statements, as they speak only as of the date made. Such statements are not guarantees of future performance or events and we undertake no obligation to disclose any revision to these forward-looking statements to reflect events or circumstances occurring after the date hereof.
Investor Contacts:
Steve Silver / Valter Pinto
KCSA Strategic Communications
Phone: 212-896-1220 / 212-896-1254
Email: medite@kcsa.com
 
 
 
 
 
 
 
MEDITE CANCER DIAGNOSTICS, INC. AND SUBSIDIARIES

CONDENSED CONSOLIDATED BALANCE SHEETS

(In thousands, except share and per share amounts)
 
 
 
 
 
 
 
 
 
September 30, 2017
 
 
December 31,
 
 
 
(unaudited)
 
 
2016
 
Assets
 
 
 
 
 
 
 
 
 
 
 
 
 
Current Assets:
 
 
 
 
 
 
Cash
 
$
1,654
 
 
$
108
 
Restricted cash
 
 
393
 
 
 
-
 
Accounts receivable, net of allowance for doubtful accounts of $143 and $123
 
 
672
 
 
 
1,346
 
Inventories
 
 
3,624
 
 
 
3,811
 
Prepaid expenses and other current assets
 
 
256
 
 
 
79
 
Total current assets
 
 
6,599
 
 
 
5,344
 
 
 
 
 
 
 
 
 
 
Property and equipment, net
 
 
1,563
 
 
 
1,557
 
In-process research and development
 
 
4,620
 
 
 
4,620
 
Trademarks, trade names
 
 
1,240
 
 
 
1,240
 
Goodwill
 
 
4,658
 
 
 
4,658
 
Other assets
 
 
348
 
 
 
351
 
Total assets
 
$
19,028
 
 
$
17,770
 
 
 
 
 
 
 
 
 
 
Liabilities and Stockholders' Equity
 
 
 
 
 
 
 
 
 
 
 
 
 
 
 
 
 
Current Liabilities:
 
 
 
 
 
 
 
 
Accounts payable and accrued expenses
 
$
3,548
 
 
$
3,164
 
Secured lines of credit and current portion of long-term debt
 
 
83
 
 
 
3,214
 
Note payable and accrued interest
 
 
63
 
 
 
-
 
Notes due to employees, current portion
 
 
335
 
 
 
681
 
Advances – related parties
 
 
251
 
 
 
288
 
Total current liabilities
 
 
4,280
 
 
 
7,347
 
Long-term debt, net of current portion and debt discounts
 
 
4,459
 
 
 
60
 
Notes due to employees, net of current portion
 
 
68
 
 
 
135
 
Deferred tax liability
 
 
2,205
 
 
 
2,205
 
Total liabilities
 
 
11,012
 
 
 
9,747
 
 
 
 
 
 
 
 
 
 
Commitments and contingencies
 
 
 
 
 
 
 
 
 
 
 
 
 
 
 
 
 
Stockholders' equity :
 
 
 
 
 
 
 
 
Preferred stock, $0.001 par value; 10,000,000 shares authorized; 198,355 shares issued and outstanding (liquidation value of all classes of preferred stock $2,601 and $2,533 as of September 30, 2017 and December 31, 2016, respectively)
 
 
962
 
 
 
962
 
Common stock, $0.001 par value; 100,000,000 shares authorized, 28,855,580 and 22,421,987 shares issued and outstanding as of September 30, 2017 and December 31, 2016, respectively
 
 
29
 
 
 
23
 
Additional paid-in capital
 
 
13,522
 
 
 
9,366
 
Stock subscription
 
 
-
 
 
 
25
 
Treasury stock
 
 
(327
)
 
 
(327
)
Accumulated other comprehensive loss
 
 
(601
)
 
 
(642
)
Accumulated deficit
 
 
(5,569
)
 
 
(1,384
)
Total stockholders' equity
 
 
8,016
 
 
 
8,023
 
 
 
 
 
 
 
 
 
 
Total liabilities and stockholders' equity
 
$
19,028
 
 
$
17,770
 
 
 
 
 
 
 
 
 
 
MEDITE CANCER DIAGNOSTICS, INC. AND SUBSIDIARIES

 CONDENSED CONSOLIDATED STATEMENTS OF OPERATIONS AND COMPREHENSIVE LOSS

(In thousands, except share and per share amounts)
 
 
 
 
 
 
Three Months Ended 
September 30,
 
 
 
2017
(unaudited)
 
 
2016
(unaudited)
 
 
 
 
 
 
 
 
Net sales
 
$
1,686
 
 
$
2,339
 
Cost of revenues
 
 
1,317
 
 
 
1,336
 
Gross profit
 
 
369
 
 
 
1,003
 
 
 
 
 
 
 
 
 
 
Operating expenses
 
 
 
 
 
 
 
 
Depreciation and amortization expense
 
 
110
 
 
 
53
 
Research and development
 
 
423
 
 
 
305
 
Selling, general and administrative
 
 
1,248
 
 
 
860
 
Total operating expenses
 
 
1,781
 
 
 
1,218
 
Operating loss
 
 
(1,412
)
 
 
(215
)
 
 
 
 
 
 
 
 
 
Other expenses
 
 
 
 
 
 
 
 
Interest expense, net
 
 
200
 
 
 
170
 
Other income, net
 
 
(7
)
 
 
(72
)
Total other expense, net
 
 
193
 
 
 
98
 
 
 
 
 
 
 
 
 
 
Loss before income taxes
 
 
(1,605
)
 
 
(313
)
 
 
 
 
 
 
 
 
 
Income tax provision (benefit)
 
 
-
 
 
 
(7
)
Net loss
 
 
(1,605
)
 
 
(306
)
 
 
 
 
 
 
 
 
 
Preferred dividend
 
 
(22
)
 
 
(23
)
 
 
 
 
 
 
 
 
 
Net loss available to common stockholders
 
$
(1,627
)
 
$
(329
)
Loss per share
 
 
 
 
 
 
 
 
Basic and diluted loss per share
 
$
(0.06
)
 
$
(0.02
)
Weighted average basic and diluted shares outstanding
 
 
27,695,967
 
 
 
21,269,307
 
 
 
 
 
 
 
 
 
 
Condensed consolidated statements of comprehensive loss
 
 
 
 
 
 
 
 
Net loss
 
$
(1,605
)
 
$
(306
)
Other comprehensive income (loss)
 
 
 
 
 
 
 
 
Foreign currency translation adjustments
 
 
(118
)
 
 
177
 
Comprehensive loss
 
$
(1,723
)
 
$
(129
)