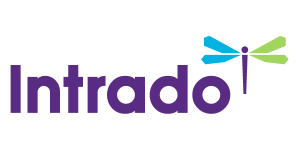 Pinnacle City Living Hires Amy Ankeles as Director of Marketing
New York City-Based Multifamily Marketing Professional
/EIN News/ -- NEW YORK, Nov. 14, 2017 (GLOBE NEWSWIRE) -- Pinnacle, one of the nation's leading multifamily management firms, announced today that Amy Ankeles joined the company as a director of marketing in New York City to implement strategic marketing plans for a 3,000-unit portfolio managed under the specialized brand of Pinnacle City Living. Ankeles, who will help drive revenue for property owners in and around the five boroughs, reports to Jennifer Staciokas, senior vice president of marketing and training.

Amy Ankeles - Director of Marketing for Pinnacle City Living
"Pinnacle City Living has steadily grown its niche service to owners in New York City since its inception in 2016," says Staciokas. "Amy's skill set is directly in line with the objectives we set to achieve for these owners and we are confident that her creative marketing ideas will continue to advance our brand in the market as well."
With over seven years in real estate marketing, Ankeles brings extensive experience driving comprehensive, multichannel strategies within a multi-stakeholder framework. Most recently the director of marketing for Tishman Speyer in New York City, she has a polished ability to create tenant outreach programs for large scale mixed-use developments that invariably increased retention and occupancies for her assigned portfolio. Ankeles has worked with varied product types, including new construction, renovations and stabilized projects.
Operating from a regional office at 230 Park Avenue, Ankeles became one of Pinnacle City Living's highly experienced team members who draws on Pinnacle's robust national infrastructure to deliver best-in-class, institutional-level service throughout the New York City market.
A photo accompanying this announcement is available at http://www.globenewswire.com/NewsRoom/AttachmentNg/4eb95c13-84f4-4d3a-84b0-65e590a7f0e0
About Pinnacle Property Management Services, LLC
Pinnacle Property Management Services, LLC, ("Pinnacle") is a privately held national real estate provider specializing in third party management of multifamily residential communities. As one of the nation's preferred third-party managers, Pinnacle's portfolio includes over 172,000 residential units and 2.75 million square feet of commercial assets. With the Corporate headquarters located in Dallas, Texas, Pinnacle has more than 4,300 employees located in 30 states.  For more information, visit www.pinnacleliving.com.
MEDIA CONTACT
Suzi Smith
(214) 891-7831
ssmith@pinnacleliving.com