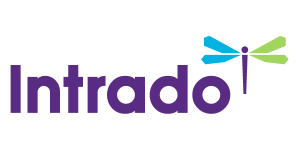 GrowMax Resources Announces Further Funds From Sale of Energicon S.A.
/EIN News/ -- CALGARY, Alberta, Nov. 14, 2017 (GLOBE NEWSWIRE) -- GrowMax Resources Corp., (the "Company" or "GrowMax Resources") (TSX-V:GRO) announces that final conditions have been met triggering an additional US$3.0 million payment obligation to the Company from the purchaser of Energicon S.A. ("Energicon").  

On November 10, 2016, the Company accepted an offer from Energy Operations Argentina LLC ("EOA"), a private American company, for the sale of all of the issued and outstanding common shares of Energicon (See: November 15, 2016 "GrowMax Accepts Offer to Sell Its Argentine Subsidiary," Press Release). The transaction closed on November 24, 2016.

Under the terms of the offer and share purchase and sale agreement, the total cash consideration payable by EOA was US$5.1 million of which US$3.0 million was contingent upon the issuance to Energicon of a hydrocarbon exploitation concession for Vaca Mahuida prior to a prescribed date. 
The Company is pleased to announce that pursuant to Decree 1481 dated October 9, 2017 and published in the Official Gazette on October 23, 2017, the Governor of the Province of Rio Negro has approved the granting of the Vaca Mahuida Exploitation Concession to Energicon and its joint venture partner. Accordingly, the contingent US$3.0 million is now payable by EOA to the Company in three equal tranches over the next 13 months. This payment is in addition to US$1.35 million which is currently outstanding from EOA to the Company.
"This is a positive step for GrowMax Resources, adding more working capital to its balance sheet. Upon receipt, these payments will cover a significant portion of the Company's general and administrative costs for 2018. Furthermore, this allows the Company to focus its attention on its core assets and increasing value for its shareholders," stated Stephen Keith, GrowMax Resource's President & CEO.
For more information, please contact:
Stephen Keith, P. Eng.
President and CEO
Tel.: +1 (647) 299 0046
Email: info@growmaxcorp.com
www.growmaxcorp.com
Joanna Rodrigues 
Investor Relations & Internal Communications Manager
Tel.: +1 (416) 323-5782
Email: rodrigues@growmaxcorp.com
www.growmaxcorp.com
About GrowMax Resources Corp.
GrowMax Resources Corp. is a publicly listed Canadian company (Ticker GRO on TSX-V) focused on exploration and development of phosphate and potassium-rich brine resources on its Bayovar Property, located in the Sechura Desert in northwestern Peru. The Company's vision is to become a leading producer of phosphate and potash fertilizer products in Peru. 
GrowMax Resources owns approximately 95% of GrowMax Agri Corp., a private company that owns 100% of the Bayovar Property, which currently covers approximately 227,000 gross acres. The Indian Farmers Fertiliser Co-operative Limited (IFFCO) and its affiliates own approximately 5% of GrowMax Agri Corp.
Forward Looking Information
Certain statements contained in this Press Release may constitute "forward-looking information" as such term is used in applicable Canadian. Any information or statements contained herein that express or involve discussions with respect to predictions, expectations, plans, projections, objectives, assumptions or future events should be viewed as forward-looking information. Such forward-looking information involve known and unknown risks, uncertainties and other factors which may cause the actual results, performance or achievements of the Company to be materially different than those results, performance or achievements expressed or implied by such forward-looking information.
In particular, statements (express or implied) contained herein regarding the following should be considered as forward-looking information: receipt of, including timing of receipt, of payments from EOA by the Company, the use of such payments by the Company, expected general and administrative costs, the impact of such payments on the Company's working capital, the focus of the Company on its core assets and the ability to generate growth and increase value for shareholders. 
Forward-looking information and statements are made based on management's beliefs, estimates and opinions on the date the statements are made and the Company undertakes no obligation to update forward-looking information or statements should these beliefs, estimates and opinions or other circumstances change, except as required by applicable law.
Neither TSX Venture Exchange nor its Regulation Services Provider (as that term is defined in policies of the TSX Venture Exchange) accepts responsibility for the adequacy or accuracy of this release.