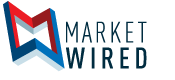 Rebuilding America's Middle Class President Joe May Says Section 127 of IRS Code, Critical to Meeting Demand for Skilled Workers, Should Be Kept in Place
/EINPresswire.com/ -- WASHINGTON, DC--(Marketwired - November 14, 2017) - Dr. Joe May, chancellor, Dallas County Community College District (DCCCD) and president, Rebuilding America's Middle Class (RAMC) issued the following statement on behalf of RAMC regarding proposed repeal of Section 127, a key education-related provision of the IRS Code:
"In a rapidly changing economy, where demand for skilled workers is ever greater, it is imperative that the U.S. tax code keep pace. While the House version of the Tax Cuts and Jobs Act does recommend many common-sense changes to today's antiquated code, the proposed repeal of employer-provided education tax benefits is misguided. Removing those benefits would negatively impact millions of Americans who seek the education and training necessary to be competitive in today's workforce."
Dr. May explained that employer-provided tax benefits under Section 127 of the IRS Code allow employers to provide tax-free reimbursement up to $5,250 for courses at the associate, undergraduate and graduate level. He added that Congress has extended the provision 11 times since it was created in 1978 (most recently in 2013), recognizing the critical role it plays in education our nation's workforce.
"While RAMC members have grown accustomed to the uncertainty regarding Section 127 renewal, we are compelled now to urge that Section 127 be kept in place," Dr. May said. "Repeal of this provision would go against the grain of its widespread popularity among forward-thinking employers and the striving students who work for those companies."
Dr. May is pleased that the companion tax bill recently introduced in the U.S. Senate does not call for the repeal of Section 127, and on behalf of RAMC he urged both houses of Congress to consider changes to the tax code aimed at strengthening America's workforce and supporting those adults who are working to reskill.
ABOUT RAMC: Rebuilding America's Middle Class (RAMC), a non-profit 501(c)(6), is a member-supported coalition composed of state-wide community college systems, community college districts, individual institutions, and their affiliates. To learn more, please visit www.ramc.org.

EIN Presswire does not exercise editorial control over third-party content provided, uploaded, published, or distributed by users of EIN Presswire. We are a distributor, not a publisher, of 3rd party content. Such content may contain the views, opinions, statements, offers, and other material of the respective users, suppliers, participants, or authors.