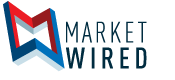 Jackpotjoy plc: 3rd Quarter Results
/EINPresswire.com/ -- LONDON, UNITED KINGDOM--(Marketwired - Nov 14, 2017) - Jackpotjoy plc (LSE: JPJ)
Jackpotjoy plc
Results for the Three Months and Nine Months Ended 30 September 2017
Q3 revenue up 14% year on year
Remain confident in meeting upper end of expectations
LONDON, 14 November 2017 - Jackpotjoy plc (LSE: JPJ), the largest online bingo-led operator in the world, today announces the results of the Jackpotjoy group (the "Group") for the three and nine months ended 30 September 2017.
Financial summary
 
Three months ended 30 Sept 2017 (£m)
 
Three months ended
30 Sept 2016 (£m)
 
Reported Change %
 
Nine months ended 30 Sept 2017 (£m)
 
Nine months ended
30 Sept 2016 (£m)
 
Reported Change %
 
Gaming revenue
75.4
 
66.4
 
14
 
222.0
 
194.0
 
14
 
Net loss (as reported under IFRS)
(7.7
)
(18.6
)
59
 
(27.7
)
(28.4
)
2
 
Adjusted EBITDA
26.7
 
25.6
 
4
 
85.9
 
77.1
 
11
 
Adjusted net income
18.3
 
21.2
 
(14
)
60.9
 
63.7
 
(4
)
Operating cash flows
32.6
 
18.3
 
78
 
78.2
 
63.3
 
24
 
Financial highlights for the third quarter
Strong financial performance:



Gaming revenue rose 14%, supported by 12% growth in the Jackpotjoy segment and 28% growth at Vera&John


Adjusted EBITDA increased 4%, reflecting planned increase in marketing costs


Adjusted net income decreased 14% year on year due to higher interest costs related to additional debt acquired to pay the earn-out



Ongoing good cash generation and net debt reduction:



Operating cash flow growth of 78% year on year, including a working capital inflow


44p of operating cash flow per share(


Adjusted EBITDA to cash conversion of over 100%


Adjusted net debt reduced by £23.4 million; adjusted net leverage ratio of 3.35x reduced from 3.60x at 30 June 2017


Click on, or paste the following link into your web browser, to view the associated PDF document.
http://www.rns-pdf.londonstockexchange.com/rns/4157W_1-2017-11-14.pdf
This information is provided by RNS
The company news service from the London Stock Exchange

EIN Presswire does not exercise editorial control over third-party content provided, uploaded, published, or distributed by users of EIN Presswire. We are a distributor, not a publisher, of 3rd party content. Such content may contain the views, opinions, statements, offers, and other material of the respective users, suppliers, participants, or authors.