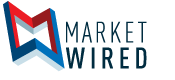 ProBility Media Completes $1.4 Million Promissory Note and Warrant Private Placement
An Additional $1.5 Million to be Funded upon Completion of Acquisition
/EINPresswire.com/ -- HOUSTON, TX--(Marketwired - Nov 14, 2017) - ProBility Media Corp. (OTCQB: PBYA), an EdTech company building the first full-service training and career advancement brand for the skilled trades, today announced the completion of a private placement of original issue discount amortizable promissory notes in the aggregate principal amount of $3,383,325. ProBility received net proceeds of $1,400,000.00 at the first closing on November 6, 2017. A second closing of the remaining net proceeds of $1,500,000.00 will occur 45 to 90 days after the first closing, subject to the satisfaction of certain closing conditions including the execution of definitive documents to affect the consummation of a contemplated acquisition transaction.
Each note was issued at a price equal to 85% of its principal amount, or $2,900,000 in aggregate purchase price. The notes mature on July 3, 2019 (21 months after the date of their issuance) and do not bear regularly scheduled interest. The notes are not redeemable or subject to voluntary prepayment prior to maturity without the consent of the note holders. Beginning on February 4, 2018, ProBility is required to make monthly amortization payments, consisting of 1/18th of the outstanding aggregate principal amount until the notes are no longer outstanding. The investors may elect to receive each monthly payment in cash, or in shares of common stock if certain equity conditions are satisfied.
As part of the Securities Purchase Agreement the investors received 241,935 shares of common stock at the first closing and three-year common stock cashless warrants to purchase up to 3,383,325 exercisable at $0.45 per share
ProBility intends to use the net proceeds from the first closing of the private placement primarily for working capital requirements, and the net proceeds from the second closing primarily to fund the closing of a contemplated acquisition transaction. Pickwick Capital Partners, LLC acted as the placement agent for the private placement.
"This is the Company's first financing with institutional investors, validating market acceptance of our strategy and results to date. This financing will enable ProBility to embark on larger and more complex acquisitions and to close on one of several potential accretive targets," stated Steven Plumb, CPA, Chief Financial Officer of ProBility. "In addition, we are hopeful that this round of financing and the related acquisitions will propel us to a qualifying uplisting financing round."
For more information regarding the terms and conditions of the notes, please refer to the current report on form 8-K filed today by ProBility with the Securities and Exchange Commission.
About ProBility Media Corp.
ProBility Media Corp. is an EdTech company building the first full-service training and career advancement brand for the skilled trades. Through its divisions Brown Technical Media Corp., Brown Technical Publications Inc., Brown Book Shop, Inc., National Electrical Wholesale Providers, W Marketing, One Exam Prep, LLC, ProBility Safety Academy, ProBility Immersive Technologies, Cranbury International and its partnership with Globalsim Inc., ProBility is executing a disruptive strategy of defragmenting the skilled trades training market place by offering high quality training courses and materials and preparing the workforce for excellence. ProBility services customers from the tradesman to the small business to the enterprise level corporation.
For more information, visit http://www.ProBilityMedia.com.
Forward-Looking Statements
This Press Release may contain certain forward-looking statements within the meaning of the Private Securities Litigation Reform Act of 1995. These statements reflect the Company's current beliefs and are based upon information currently available to it. Accordingly, such forward-looking statements involve known and unknown risks, uncertainties and other factors which could cause the Company's actual results, performance or achievements to differ materially from those expressed in or implied by such statements.
The Company undertakes no obligation to update or advise in the event of any change, addition or alteration to the information included in this Press Release including such forward-looking statements.
Contacts:
ProBility Media Corp.
Evan Levine
Chairman and Chief Executive Officer
Noah Davis
President and Chief Operating Officer
713.652.3937

Investor Contact:
PCG Advisory Group
Chuck Harbey
646.863.7997
Email Contact

EIN Presswire does not exercise editorial control over third-party content provided, uploaded, published, or distributed by users of EIN Presswire. We are a distributor, not a publisher, of 3rd party content. Such content may contain the views, opinions, statements, offers, and other material of the respective users, suppliers, participants, or authors.