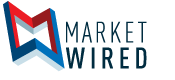 Star-studded RCGS event to celebrate Canadian geography titans
OTTAWA, ON--(Marketwired - November 13, 2017) -
/EINPresswire.com/ -- What: The Royal Canadian Geographical Society (RCGS) Awards Ceremony
When: Thursday, November 16th, 4:50 p.m.
Where: Canadian Museum of History
Who: The Honourable Elizabeth Dowdeswell, Lieutenant Governor of Ontario, co-presenting the awards
Alex Trebek - Host of Jeopardy! & honorary president of the RCGS, co-presenting the awards
Recipients:
Dr. David Morrison - Rt. Hon. Vincent Massey Medal
Andrew Prossin - Lawrence J. Burpee Medal
Wade Davis, Pat & Baiba Morrow - Sir Christopher Ondaatje Medal for Exploration
Phyllis Arnold, Shelagh & Jon Grant, Robert Ramsay, Mike Robinson - Captain Joseph-Elzéar Bernier Medal
Dr. Martin Fortier - Martin Bergmann Medal
Dr. Jody Decker and Dr. Phil Howarth - Charles Camsell Medal
Beth Dye - Geographic Literacy Award
Paula Huddy-Zubkowski - Innovation in Geography Teaching Award
The Honourable Elizabeth Dowdeswell, Lieutenant Governor of Ontario, and Alex Trebek, host of Jeopardy! and Honorary President of the Royal Canadian Geographical Society (RCGS), will be honouring outstanding Canadians for their contribution to the field of geography. The Medal Ceremony will precede the Society's sold-out Fellows Dinner, where more than 550 people will gather to celebrate Geography Awareness Week (November 12 - 18) in Canada.
The Society's oldest honour, the Massey Medal, is being awarded to Dr. David Morrison of Ottawa, Ont. Morrison is one of the world's foremost scholars in Arctic archeology and a leader in the museum industry. He recently retired from the Canadian Museum of History, where he worked for more than 30 years. Most recently, he was the Director of Research and Content for the Museum's new Canadian History Hall, which has made 15,000 years history accessible to all Canadians.
Andrew Prossin, managing director of Squamish-based One Ocean Expeditions (OOE), is recipient of the Lawrence J. Burpee Medal, one of the Society's gold medals. Prossin is a vital partner of RCGS, participating along with the Society in the Parks Canada-led 2014 Victoria Strait Expedition that found HMS Erebus. As the exclusive travel partner of the RCGS, OOE will soon launch RCGS Resolute, the first ship to carry the Society's RCGS prefix. This ship will serve as a unique research and educational platform.
World-renowned anthropologist Wade Davis, from Vancouver, B.C., will be receiving the Sir Christopher Ondaatje Medal for Exploration, alongside celebrated mountaineers, photojournalists and filmmakers Pat and Baiba Morrow of Inverness, B.C.
Martin Fortier of Québec City, Que., is being recognized with the Martin Bergmann Medal for excellence in Arctic leadership and science. Fortier is a leader, scientist, educator, and advocate for co-management and the use of traditional Indigenous knowledge in the conduct of research in Canada's north.
Phyllis Arnold of Edmonton, Alta., Shelagh & Jon Grant of Peterborough, Ont., Robert Ramsay of Toronto, Ont., and Mike Robinson of Perth, Scotland, are all being awarded the Captain Joseph-Elzéar Bernier Medal for their contribution to the advancement of geography.
Dr. Jody Decker of Waterloo, Ont., and Dr. Phil Howarth of Dundas, Ont., are being awarded the Camsell Medal for their volunteer service to the Society.
For her work in advancing geography education, Beth Dye of Kamloops, B.C., has won the Geographic Literacy Award. Paula Huddy-Zubkowski of Calgary, Alta., has won the Innovation in Geography Teaching for her dynamic approach in the classroom.
Media Information:
Deborah Chapman
Communications Manager
Royal Canadian Geographical Society
613‐745‐4629, ext. 160 (office)
613‐299‐8995 (cellular)
chapman@rcgs.org

EIN Presswire does not exercise editorial control over third-party content provided, uploaded, published, or distributed by users of EIN Presswire. We are a distributor, not a publisher, of 3rd party content. Such content may contain the views, opinions, statements, offers, and other material of the respective users, suppliers, participants, or authors.