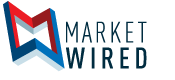 Orbite Mourns the Death of Lionel Leveille
/EINPresswire.com/ -- MONTREAL, QUEBEC--(Marketwired - Nov 13, 2017) - It is with great sadness that Orbite Technologies Inc. (NEX:ORT.H) ("Orbite", or the "Company") announces the passing of Lionel Léveillé, distinguished and long-time member of its Board of directors.
Mr. Léveillé joined Orbite's Board in 2006 and regretfully resigned for health reasons in June of 2017. He served on a number of the Company's Board committees as well as Chairman of the Board. His distinguished career included tenure as President and CEO of Adacel Inc., which operates in the field of aerial navigation control simulation. He also enjoyed an illustrious career in the military and aerospace industry, serving as President of Raytheon Canada, Vice-President of Héroux-Devtek, Vice-President of Bombardier, Vice-President of Oerlikon Aerospace, and Executive Vice-President of CMC Electronics (formerly Canadian Marconi Company). Mr. Léveillé was also involved with the Aerospace Industries Association of Canada, serving as Chair of several committees as well as Vice-Chairman and Chairman.
"Lionel's expertise, and his belief, dedication and commitment to Orbite were fundamental to our development and growth. Working with Lionel was a privilege. He will be greatly missed and we extend our sincere condolences to his family," said Claude Lamoureux, Orbite's Chairman of the Board.
About Orbite
Orbite Technologies Inc. is a Canadian cleantech company whose innovative and proprietary processes are expected to produce alumina and other high-value products, such as rare earth and rare metal oxides, at one of the lowest costs in the industry, and in a sustainable fashion, using feedstocks that include aluminous clay, kaolin, nepheline, bauxite, red mud, fly ash as well as serpentine residues from chrysotile processing sites. Orbite is currently in the process of finalizing its first commercial high-purity alumina (HPA) production plant in Cap-Chat, Québec and has completed the basic engineering for a proposed smelter-grade alumina (SGA) production plant, which would use clay mined from its Grande-Vallée deposit. The Company's portfolio contains 15 intellectual property families, including 44 patents and 38 pending patent applications in 11 different countries and regions. The first intellectual property family is patented in Canada, USA, Australia, Japan and Russia. The Company also operates a state of the art technology development center in Laval, Québec, where its technologies are developed and validated.
Orbite Technologies Inc.
Yves Noel
VP Business Development
514 744-6264
info@orbitetech.com
Media enquiries:
TACT Intelligence-conseil
Mathieu Lavallee, External Media Relations Consultant
514 947-7628
mlavallee@tactconseil.ca


EIN Presswire does not exercise editorial control over third-party content provided, uploaded, published, or distributed by users of EIN Presswire. We are a distributor, not a publisher, of 3rd party content. Such content may contain the views, opinions, statements, offers, and other material of the respective users, suppliers, participants, or authors.