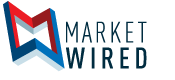 Data I/O, EBV Elektronik and Infineon Announce Immediate Availability of Secure Provisioning Support for OPTIGA(TM) Trust E
Data I/O's SentriX(TM) Platform, combined with EBV Elektronik services, enables a cost-effective hardware based security approach for IoT OEMs and electronic manufacturers of all volumes
/EINPresswire.com/ -- REDMOND, WA--(Marketwired - November 13, 2017) - Data I/O Corporation (NASDAQ: DAIO), a leading global provider of advanced data programming and security provisioning solutions for flash-memory, flash based microcontrollers, secure elements and authentication ICs announces the production availability of SentriX™ provisioning support for the OPTIGA™ Trust E device from Infineon Technologies. EBV Elektronik, together with their parent organization Avnet Europe, utilizes the Data I/O SentriX™ Platform, to provide a complete turnkey secure provisioning solution for IoT OEMs.
There are several problems facing OEMs for internet of things (IoT) products. They are not only concerned with the risk of IP theft and product cloning but also face the threat of system hacking by those seeking to exploit vulnerabilities found in modern connected devices. Attacks on products used in building automation, smart grid and commercial applications have led to billions of dollars in lost revenue, diminished brand reputation and decreased customer confidence. A growing number of security experts are insisting that software methods alone are insufficient to protect devices from increasingly sophisticated hackers. The best method for OEMs to prevent attacks is to design hardware based security directly into their products.
Many OEMs have implemented secure elements such as the Infineon OPTIGA™ Trust family to protect their devices against these threats. The SentriX system from Data I/O, combined with services provided by EBV Elektronik, allow OEMs of any size to securely provision these devices from early samples all the way to high volume production.
"We are pleased to partner with EBV Elektronik and Infineon to provide a trusted and secured provisioning solution for any OEM to embed a hardware-based root-of trust in silicon in the manufacturing flow for their IoT products with no minimum order quantities," said Anthony Ambrose, President and CEO of Data I/O Corporation. "As the IoT market grows and attacks become increasingly prevalent, OEMs of all sizes must have a cost-effective and integrated method to enable hardware based security."
"We are very pleased to cooperate with Infineon and Data I/O to establish this service which will enable a highly flexible, highly secure and cost-effective personalization for customer specific certificates for midsize customers" said Christian Krieber, Director Segment Security and Identification at EBV Elektronik. "Offering such value-added services is a core enabler for a variety of IoT customers since many of these applications start with smaller quantities or specialized needs."
"OPTIGA™ is the Infineon product family offering reliable and easy-to-use security for IoT and embedded applications," explains Timo Grassmann, Head of Product Marketing Connected Device Security, Infineon Technologies. "Combined with the EBV services these products can be used to personalize products allowing customers to benefit from their full feature set and to integrate security tailored to their application."
Learn more about the SentriX™ Provisioning platform at www.dataio.com/sentrix
Learn more about EBV Elektronik Secure Provisioning services at www.avnet.com/wps/portal/ebv/solutions/technologies/security-and-identification/
Learn more about the Infineon OPTIGA™ Trust family of devices at www.Infineon.com/Optiga www.Infineon.com/IoT-Security
About Data I/O Corporation
Since 1972 Data I/O has developed innovative solutions to enable the design and manufacture of electronic products for automotive, Internet-of-Things, medical, wireless, consumer electronics, industrial controls and other markets. Today, our customers use Data I/O security provisioning and programming solutions to reliably, securely, and cost-effectively bring innovative new products to life. These solutions are backed by a global network of Data I/O support and service professionals, assuring success for our customers. For more information, please visit www.dataio.com
About EBV Elektronik
EBV Elektronik, an Avnet (NYSE: AVT) company, was founded in 1969 and is the leading specialist in European semiconductor distribution. EBV maintains its successful strategy of personal commitment to customers and excellent services. 240 Technical Sales Specialists provide a strong focus on a selected group of long-term manufacturing partners. 120 continuously trained Application Specialists offer extensive application know-how and design expertise. With the EBVchips Program, EBV, together with its customers, defines and develops new semiconductor products. Targeted customers in selected growth markets will be supported by the Vertical Sales Segments. Warehouse operations, complete logistics solutions and value-added services such as programming, taping & reeling and laser marking are fulfilled by Avnet Logistics, EBV's logistical backbone and Europe's largest service centre. EBV operates from 61 offices in 28 countries throughout EMEA (Europe - Middle East - Africa). For more information about EBV Elektronik, please visit www.ebv.com. Further information about Avnet is available via www.avnet.com.
About Infineon
Infineon Technologies AG is a world leader in semiconductor solutions that make life easier, safer and greener. Microelectronics from Infineon is the key to a better future. In the 2016 fiscal year (ending September 30), the company reported sales of about Euro 6.5 billion with more than 36,000 employees worldwide. Infineon is listed on the Frankfurt Stock Exchange (FRANKFURT: IFX) and in the USA on the over-the-counter market OTCQX International Premier (OTCQX: IFNNY).
Contact:
Data I/O Corporation
Jennifer Higgins
Marketing and Communications Manager
425-867-6922
higginj@dataio.com

Media contacts:
EBV Elektronik
Bernd Schlemmer
Vice President Communications EBV Elektronik
T +49 8121 774 0
www.ebv.com

Avnet EMEA
Anja Woithe
Senior PR Manager, Avnet EMEA
T +49 8121 774 459
anja.woithe@avnet.eu

Karin Braeckle
Manager Media Relations
Infineon Technologies AG
+49 (0) 89 234 234 24
karin.braeckle@infineon.com