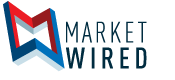 ACORD Announces New Leadership for Its Board of Directors
Long-time ACORD Collaborator and Industry Veteran J. Spero Zacharias and Industry Visionary John Artesani Elevate Influence of ACORD Board
/EINPresswire.com/ -- PEARL RIVER, NY--(Marketwired - November 10, 2017) - ACORD, the global insurance industry's data standards and technology organization, today announced that J. Spero Zacharias will become the new Chair of the ACORD Board of Directors and Tony Mattioli as the Vice Chair effective October 23, 2017.
J. Spero Zacharias, Senior Vice President of Chubb has a long, esteemed history with ACORD, previously serving as Chairman of the ACORD 20/20 Strategy and Advisory Committee and Chairman of ACORD's Property and Casualty Steering Committee. As a respected leader and expert in the insurance industry, Zacharias is the Manager of International Field Operations for its Accident and Health Division and is responsible for Chubb's Accident and Health businesses across 54 countries outside of the United States. During his 27 years at Chubb, Spero has held leadership positions that include responsibilities for P&L management, marketing, and information technology and operations management. Zacharias serves on the Executive Committee of Fordham University's Gabelli School of Business Advisory Board and previously served as Co-Chairman of the Board of Overseers at Fordham's Graduate School of Business.
Sal Branca, Senior Vice President at AIG will be leaving the board after 17 years. Branca will focus on his recently increased responsibilities at AIG.
Effective October 23, 2017, John Artesani will join the ACORD Board of Directors. Mr. Artesani is Chief Operating Officer of AIG and Executive Vice President of Lexington Insurance and brings a wide range of industry experience, including the development and design of effective and efficient processes and systems. Since joining AIG in 1993, he has held various roles within the organization, including Divisional Financial Officer for AIG Global Property and Chief Risk Officer as well as Financial Officer for Lexington.
"ACORD is pleased to further our relationship with Mr. Zacharias, who has contributed an invaluable amount of expertise, enthusiasm and knowledge to the development of ACORD Standards over the years," said ACORD President and CEO Bill Pieroni. "The addition of Mr. Artesani helps ensure that ACORD continues to spark innovation in the industry and meet the growing needs of our members and the industry at large."
AIG has been a member of ACORD for over 20 years and remains committed to the mission of ACORD.
About ACORD
ACORD (Association for Cooperative Operations Research and Development) is a global, nonprofit organization serving the insurance and related industries. ACORD facilitates fast, accurate data exchange and more efficient workflows through the development of electronic standards, standardized forms, and tools to support their use. ACORD members worldwide include hundreds of insurance and reinsurance companies, agents and brokers, software providers, financial services organizations and industry associations. ACORD maintains offices in New York and London. Learn more at www.acord.org.