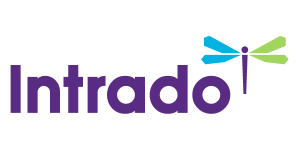 Profire Energy, Inc. to Present at the Southwest IDEAS Investor Conference on November 15th in Dallas
/EIN News/ -- LINDON, Utah, Nov. 09, 2017 (GLOBE NEWSWIRE) -- Profire Energy, Inc. (NASDAQ:PFIE), today announced that Ryan Oviatt, CFO, and Brenton Hatch, CEO, will present at the Southwest IDEAS Investor Conference on Wednesday, November 15, 2017 at the Westin Dallas Downtown in Dallas, TX. Profire Energy's presentation is scheduled to begin at 1:50 PM CST. The presentation will be webcast live and may be accessed at the conference website, www.IDEASConferences.com.

About IDEAS Investor Conferences
The mission of the IDEAS Conferences is to provide independent regional venues for quality companies to present their investment merits to an influential audience of investment professionals.  Unlike traditional bank-sponsored events, IDEAS Investor Conferences are "Sponsored BY the Buyside FOR the Buyside" and for the benefit of regional investment communities.  Conference sponsors collectively have more than $200 billion in assets under management and include: Adirondack Research and Management, Allianz Global Investors: NFJ Investment Group, Ariel Investments, Aristotle Capital Boston, Barrow Hanley Mewhinney & Strauss, BMO Global Asset Management, Constitution Research & Management, Inc., Fidelity Investments, First Wilshire Securities Management, Inc., Gamco Investors, Granahan Investment Management, Great Lakes Advisors, Greenbrier Partners Capital Management, LLC, GRT Capital Partners, LLC, Hodges Capital Management, Ironwood Investment Management, Keeley Asset Management, Luther King Capital Management, Marble Harbor Investment Counsel, Perritt Capital Management, Punch & Associates, Westwood Holdings Group, Inc., and William Harris Investors.
The IDEAS Investor Conferences are held annually in Boston, Chicago and Dallas and are produced by Three Part Advisors, LLC.  Additional information about the events can be located at www.IDEASconferences.com.
Investors interested in meeting with Mr. Oviatt, or learning more about the IDEAS conferences, please contact Matthew Selinger, 817-310-8776, mselinger@threepa.com.
About Profire Energy, Inc.
Profire Energy assists energy production companies in the safe and efficient production and transportation of oil and natural gas. As energy companies seek greater safety for their employees, compliance with more stringent regulatory standards, and enhanced margins with their energy production processes, Profire Energy's burner management and chemical injection systems are increasingly becoming part of their solution. Profire Energy has offices in Lindon, Utah; Houston, Texas; Shelocta, Pennsylvania; Greeley, Colorado; and Spruce Grove, Alberta, Canada. For additional information, visit www.profireenergy.com.
Cautionary Note Regarding Forward-Looking Statements. Statements made in this release that are not historical are forward-looking statements. This release contains forward-looking statements, including, but not limited to statements regarding the Company's ability to attend the IDEAS conference. Forward-looking statements are not guarantees of future results or performance and involve risks, assumptions and uncertainties that could cause actual events or results to differ materially from the events or results described in, or anticipated by, the forward-looking statements. Factors that could materially affect such forward-looking statements include certain economic, business, public market and regulatory risks and factors identified in the company's periodic reports filed with the Securities and Exchange Commission. All forward-looking statements are made pursuant to the safe harbor provisions of the Private Securities Litigation Reform Act of 1995. All forward-looking statements are made only as of the date of this release and the Company assumes no obligation to update forward-looking statements to reflect subsequent events or circumstances, except as required by law. Readers should not place undue reliance on these forward-looking statements.
Investor Relations Contact:
Matthew Selinger 
Three Part Advisors, LLC 
817-310-8776 
mselinger@threepa.com