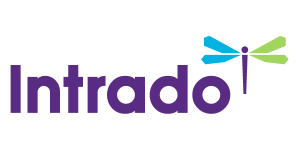 INVESTOR ALERT: Levi & Korsinsky, LLP Notifies Investors of a Securities Action on Behalf of Shareholders of J.Jill, Inc. and a Lead Plaintiff Deadline of December 12, 2017 – JILL
/EIN News/ -- NEW YORK, Nov. 09, 2017 (GLOBE NEWSWIRE) -- The following statement is being issued by Levi & Korsinsky, LLP:

To: All persons or entities who purchased or otherwise acquired common stock of J.Jill, Inc. ("J.Jill") (NYSE:JILL) pursuant and/or traceable to the Company's Initial Public Offering on or around October 9, 2017. To get more information go to:
http://www.zlkdocs.com/JILL-Info-Request-Form-6149
or contact Joseph E. Levi, Esq. either via email at jlevi@levikorsinsky.com or by telephone at (212) 363-7500, toll-free: (877) 363-5972. There is no cost or obligation to you.
The complaint alleges that the Registration Statement and Prospectus filed for the Company's IPO contained materially false and misleading statements and/or failed to disclose that: (1) the Company's purportedly unique and superior sales and marketing approach had not insulated the Company from adverse trends affecting the overall retail industry; (2) the Company's historic gross margin growth was not sustainable and would not continue, as it relied on various short-term boosts to revenues; (3) the Company was carrying increasing amounts of slow moving inventory and would need to significantly markdown sales items and increase promotional efforts in an attempt to continue its sales growth; (4) the Company's brick-and-mortar stores were failing, as they were experiencing difficulty attracting customers and maintaining profitability, which would result in the Company shuttering up to eight stores in fiscal 2017, with the rate of store closures accelerating; and (5) as a result of the aforementioned, J.Jill's business, prospects and ability to service its long-term debt had been materially impaired.
If you suffered a loss in J.Jill you have until December 12, 2017 to request that the Court appoint you as lead plaintiff. Your ability to share in any recovery doesn't require that you serve as a lead plaintiff.
Levi & Korsinsky is a national firm with offices in New York, California, Connecticut, and Washington D.C. The firm's attorneys have extensive expertise and experience representing investors in securities litigation involving financial fraud, and have recovered hundreds of millions of dollars for aggrieved shareholders. Attorney advertising. Prior results do not guarantee similar outcomes.
CONTACT:   
Levi & Korsinsky, LLP
Joseph E. Levi, Esq.
30 Broad Street - 24th Floor
New York, NY 10004           
Tel: (212) 363-7500
Toll Free:  (877) 363-5972
Fax: (212) 363-7171
www.zlk.com