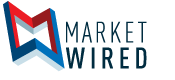 Iconic Brands/ICNB-Sales Update 4th Quarter and Full Year
/EINPresswire.com/ -- AMITYVILLE, NY--(Marketwired - Nov 9, 2017) - Iconic Brands, Inc. (OTC PINK: ICNB) Iconic Brands announced today that sales through the first 5 weeks of the fourth quarter are in excess of $1.25 mill USD and the company is projecting well in excess of $2 million for the fourth quarter. There are additional purchase orders in hand for close to $1 mill USD that are being shipped, with additional orders coming in daily.
Mr. Richard DeCicco stated, "I'm very pleased with the progress thus far of the Bellissima Brand, and expect a strong holiday season. We continue developing our sales channels and are presenting to additional national chains for further market penetration. The company is bolstering its internal team to support the continued growth and I'm looking forward to updating everyone on some of our retail partners next week."
In other news, Total Wine and Spirits has taken the brand in the Missouri market and placed a substantial initial order, the company looks forward to consumers in Missouri enjoying Bellissima for the Holidays! Additionally, Total Wine and Spirits is now selling Bellissima in all of their California Stores statewide.
Please visit our website and join the mailing list at www.bellissimaprosecco.com also see our product availability map, as well Christie's appearance schedule which we will continue to update, and great new recipes; also follow us on twitter at @BellissimabyCB
About Iconic Brands, Inc.
Iconic Brands Inc. ("Iconic") is a beverage company with the highest expertise of developing, from inception to completion, alcoholic beverages for itself and third parties. Iconic Brands markets and places products into national distribution through long standing industry relationships. Iconic is also a leader in "Celebrity Branding" of beverages, procuring superior and unique products from around the world and branding its products with internationally recognized celebrities. Currently offering Bivi Vodka, www.BiviVodka.com and Bellissima Prosecco, www.BellissimaProsecco.com.
Forward-Looking Statements
This press release may contain forward-looking statements that involve risks and uncertainties. These statements relate to future events or our future financial performance. In some cases, you can identify forward-looking statements by terminology including "could", "may", "will", "should", "expect", "plan", "anticipate", "believe", "estimate", "predict", "potential" and the negative of these terms or other comparable terminology. While these forward-looking statements, and any assumptions upon which they are based, are made in good faith and reflect our current judgment regarding the direction of our business, actual results will almost always vary, sometimes materially, from any estimates, predictions, projections, assumptions or other future performance suggested in this report. Except as required by applicable law, we do not intend to update any of the forward-looking statements so as to conform these statements to actual results. Investors should refer to the risks disclosed in the Company's reports filed from time to time with the Securities and Exchange Commission and available at www.sec.gov.