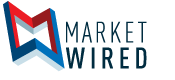 BIOPAC Facilitates Research by Releasing the BioNomadix(R) Smart Center: A Compact, Intuitive, Portable Research System
New wireless system helps researchers conduct studies and publish results faster
The BioNomadix Smart Center is a streamlined data acquisition and analysis system that allows researchers to collect up to 9 channels of biometric data in a compact, wireless format.
Click here for high-resolution version
The BioNomadix Smart Center is a compact and portable wireless data acquisition and analysis system. The case holds the complete system, including the Smart Center unit that fits in the palm of a hand.
Click here for high-resolution version
/EINPresswire.com/ -- GOLETA, CA--(Marketwired - November 09, 2017) - In the world of physiology research, acquiring good quality data in physiology experiments is critical to research and results. Untethered, comfortable human subjects produce higher quality data that is reproducible and publishable.
The newly released BioNomadix® Smart Center allows physiology researchers to collect better-quality data in various locations without moving heavy or cumbersome equipment. The Smart Center collects up to nine signals of biometric data using wireless BioNomadix transmitters, a proven technology cited in hundreds of physiology research studies. The compact, wireless system produces high-quality signals. It includes AcqKnowledge® software for Smart Center, with a streamlined setup procedure that allows researchers to start collecting data within minutes.
Researchers can easily carry the entire lab to meet subjects in their natural or predetermined environments. Researchers can also use the Smart Center in their labs as it collects data for major life science signals: ECG, EEG, EMG, EOG, EGG, EDA, RSP, SKT, PPG, Cardiac Output (NICO), Accelerometry, Goniometry, Dynamometry, and Heel-Toe Strike. The Smart Center unit can fit in the palm of a hand -- the entire system is lightweight and measures ~34 cm (L) x 30 cm (W) x 8 cm (D) in the case.
A major component of the Smart Center system is the software -- AcqKnowledge for Smart Center includes the same powerful analysis technology in AcqKnowledge 5 with a new streamlined setup procedure. The Smart Center auto-configuration wizard automatically detects and pairs the pre-configured transmitters and provides signal-specific analysis options.
Researchers can access all the same analysis features in AcqKnowledge 5 and can customize their reporting and measurement tools. Smart Center eliminates complex setup procedures and makes it easier for researchers, technicians, and graduate students to collect great publishable data.
The BioNomadix Smart Center is available in two packages: Essentials and Enhanced. Smart Center Essentials includes the wireless Smart Center unit, AcqKnowledge for Smart Center software, two or three BioNomadix transmitters, and a carrying/storage case. Smart Center Enhanced includes everything in Essentials plus a BioNomadix Logger and BIOPAC's Basic Scripting License. Additional licenses are available for these features: Network Data Transfer (NDT), Remote Monitoring, Actigraphy, or FaceReader Integration.
"Life science researchers depend on technology for scientific discovery. The Smart Center was inspired by the need to have high-quality data in a wireless, portable format," said BIOPAC CEO Frazer Findlay. "This technical innovation by BIOPAC allows researchers to take their lab to their subjects or take their subjects to their lab -- it's a flexible system that offers the powerful functionality of most wired systems."
More information on the BioNomadix Smart Center can be found on the BIOPAC website.
About BIOPAC Systems
BIOPAC was founded in 1985 and is recognized around the world as a premier choice for life science hardware and software. Worldwide, over 97% of the top 100 universities and Global Fortune 500 companies rely on BIOPAC systems for their life science research and teaching system needs. BIOPAC makes high-quality scientific tools for physiology measurement and interpretation. BIOPAC solutions range from educational solutions to cutting edge devices for use in lab, real world, and virtual reality research environments. For more information on BIOPAC products, visit www.biopac.com.
Image Available: http://www.marketwire.com/library/MwGo/2017/11/7/11G147550/Images/BioNomadixSmartCenter-c9241356987285dc9d4ad10b2aefb167.jpg
Image Available: http://www.marketwire.com/library/MwGo/2017/11/7/11G147550/Images/BioNomadixSmartCenterCase-b7ee098a8572aa7388c5d05320ae3389.jpg

Contact:
Brenda Dentinger
Goleta, CA 93117
Email: Email contact

Tel: +1-805-685-0066 x151

EIN Presswire does not exercise editorial control over third-party content provided, uploaded, published, or distributed by users of EIN Presswire. We are a distributor, not a publisher, of 3rd party content. Such content may contain the views, opinions, statements, offers, and other material of the respective users, suppliers, participants, or authors.