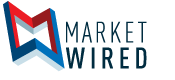 Millennial Esports to Establish New Blockchain Division
Unit will focus on the creation and implementation of blockchain-based game and digital content tokens
/EINPresswire.com/ -- TORONTO, ONTARIO--(Marketwired - Nov 7, 2017) - Millennial Esports Corp. (TSX VENTURE:GAME) is excited to announce the formation of a new division focused on the creation and implementation of blockchain based 'in game and cross platform' game and digital content tokens. The company is currently exploring various synergies in implementing blockchain-based applications and protocols to enhance the community and user experience.
Millennial Esports has been targeting experienced professionals in the space to help design, create and develop what the company believes will be innovative tokenization functionality within the Esports ecosystem.
"In my 25 years in the gaming and entertainment space, I have never seen such a potentially disruptive and paradigm changing technology like blockchain. If 'content is king' then blockchain is the 'queen' that wields the real power," said Millennial Esports CEO, Alex Igelman, who was been following the business of blockchain for several years. "Our company is now poised to enter this space and is focused on successfully integrating the new division with our existing assets in order to maximize shareholder value."
The company is engaging with a seasoned team, including blockchain experts and in house developers, to assist us with this endeavour and the subsequent token generation strategy, which will help deliver this opportunity to our users, shareholders, and the overall Esports and blockchain communities.
Millennial Esports Corp.:
Millennial Esports provides turnkey global solutions that cover gaming technology and studios, event management, research and analytics, content production, and broadcasting.
MillennialEsports.gg is the premier operator of tournaments and building communities by and for gamers.
IDEAS+CARS, based out of Motorsport Valley, UK, provides industry leading knowledge and intellectual property in the burgeoning and increasingly lucrative Esports racing genre.
Eden Games will soon become part of Millennial Esports' offering in motor sports and racing.
O'Gaming TV, based in Paris and a part of Alt Tab Productions, is an Esports video content production and events company, and a major player in live French-language esports streaming.
thE Arena at Neonopolis is Las Vegas's first permanent Esports venue. The 15,000 square foot state-of-the-art facility accommodates more than 1000 people in comfort and provides technical services including facilities, expertise, and manpower for clients such as EA, Amazon, and Microsoft.
Stream Hatchet, operating out of Barcelona, Spain, offers complete Esports data analytics solutions. The company focuses on providing actionable intelligence in a format that is easy to understand at a glance.
Forward-Looking Statements
This news release contains forward-looking statements. All statements other than statements of historical fact are forward-looking statements. The words "expect," "intend" and similar expressions are intended to identify forward-looking statements, although not all forward-looking statements contain such identifying words. These statements may relate to business strategy, future operations, prospects, plans and objectives of management, as well as information concerning expected actions of third parties. All forward-looking statements involve risks and uncertainties that could cause actual results to differ materially from those set forth in, or implied by, such forward-looking statements.
The forward-looking statements are based on management's current expectations and should not be construed in any manner as a guarantee that such results will in fact occur or will occur on the timetable contemplated hereby. The transactions between (i) Millennial Esports and Eden Games and (ii) Millennial Esports and Ogaming, are both subject to the satisfaction of certain closing conditions, including receipt of any necessary regulatory approvals. There can be no assurance that any transaction between (i) Millennial Esports and Eden Games and (ii) Millennial Esports and Ogaming, will occur or will occur on the timetable contemplated hereby. All forward-looking statements speak only as of the date of this news release and Millennial Esports undertakes no obligation to update or revise any forward-looking statements, whether as a result of new information, future events or otherwise.
In addition to risks and uncertainties associated with ordinary business operations, the forward-looking statements contained in this news release are subject to other risks and uncertainties, including completion of the announced transactions; the accuracy of all projections; and other factors and uncertainties disclosed from time-to-time in Millennial Esports filings on SEDAR.com, which could cause actual future performance to differ from current expectations.

EIN Presswire does not exercise editorial control over third-party content provided, uploaded, published, or distributed by users of EIN Presswire. We are a distributor, not a publisher, of 3rd party content. Such content may contain the views, opinions, statements, offers, and other material of the respective users, suppliers, participants, or authors.