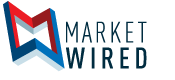 Huawei Demonstrates IoT Enabled Predictive Maintenance at Huwei eco-Connect Europe 2017
/EINPresswire.com/ -- BERLIN, GERMANY--(Marketwired - Nov 6, 2017) -  Huawei, a leading global information and communications technology (ICT) solutions provider, hosted Huawei Eco-Connect Europe 2017, where key decision-makers gathered to discuss how we can future-proof digital life & business in Europe. Digital ecosystems and technologies will power this innovation, and open up new possibilities across industries. One key issue for organisations stems from ensuring maintenance processes are fit for purpose today, and into the future.
Maintenance is essential to optimising machine health, but it can be time-consuming, inconvenient, and costly. So, it is vital that maintenance is kept to a minimum.
During the conference, Huawei introduces new technologies that are opening up possibilities for streamlining maintenance processes. Smart organisations are moving beyond preventative towards predictive maintenance -- where decisions are data-driven and based on real-time information. The internet of things (IoT) has triggered a data explosion. Data is now continuously collected by these increasingly connected devices. If leveraged effectively, this data can inform predictive maintenance -- opening new opportunities for monitoring, analysing and applying generated data. Big data analytics in the cloud can predict faults in industrial and commercial systems, helping to minimise downtime and reduce maintenance costs.
What does this mean in practice?
Schindler manufactures, installs, services and modernises elevators, escalators and moving. Their products can be found in buildings throughout the globe, from office buildings and airports, to shopping centers and retail stores. With more than 1 billion people using Schindler's solutions every day, efficient management of its assets is critical. On average, each elevator undergoes two days' downtime per year for maintenance. Collectively, that amount of downtime stacks up over time, so Schindler knew they wanted to reduce this.
Schindler worked with Huawei to develop an 'Internet of Elevators' application. This solution transmits elevator data to centrally connect and manage its millions of elevators worldwide. This reduces the need for physical inspections, which in turn significantly reduces equipment maintenance costs. Ultimately, this solution improved service reliability through reducing downtime, which will benefit billions of people around the world who use Schindler products every day.
If maintenance is needed, it can be improved
This type of predictive maintenance can bring benefits for various sectors. Holmer Mechanical Engineering develops, manufactures, and services agricultural machinery. Traditional maintenance techniques could not ensure maximum efficiency for its machinery, so it set about implementing a predictive maintenance solution. Holmer collaborated with various industry partners to install up to 200 sensors in a combine harvester. These sensors collect data and transmit it to the cloud via a Huawei IoT gateway.
This data is then run through Huawei's IoT platform that applies maintenance predictive maintenance logic. Holmer can then pinpoint the problem using the real-time data collected by the sensors in the harvester, so it can quickly perform necessary maintenance. This solution has reduced both fault time and maintenance costs.
Data unleashed
Predictive maintenance can transform the lifecycle of industrial machinery, but only if it is leveraged effectively. New technologies are giving visibility to the health of individual equipment components. This means that faults can now be diagnosed remotely, minimising the need for physical inspections. More importantly, faults can be identified before they compromise safety and equipment health. This can help improve workplace health and safety, as well as enabling maintenance to be planned in advance, without the need for urgent repairs.
Maintenance does not have to be inconvenient -- adding intelligence to maintenance processing can help businesses improve their productivity, lengthen the lifecycle of equipment, and deliver more reliable equipment to their customers.
Huawei Eco-Connect Europe 2017 was held from October 26th - 27th at Berlin City Cube in Berlin, Germany. For more information, please go to: http://www.huaweiconnecteurope.com/  
About Huawei
Huawei is a leading global information and communications technology (ICT) solutions provider. Our aim is to enrich life and improve efficiency through a better connected world, acting as a responsible corporate citizen, innovative enabler for the information society, and collaborative contributor to the industry. Driven by customer-centric innovation and open partnerships, Huawei has established an end-to-end ICT solutions portfolio that gives customers competitive advantages in telecom and enterprise networks, devices and cloud computing. Huawei's 180,000 employees worldwide are committed to creating maximum value for telecom operators, enterprises and consumers. Our innovative ICT solutions, products and services are used in more than 170 countries and regions, serving over one-third of the world's population. Founded in 1987, Huawei is a private company fully owned by its employees. For more information on Huawei, please visit www.huawei.com.

EIN Presswire does not exercise editorial control over third-party content provided, uploaded, published, or distributed by users of EIN Presswire. We are a distributor, not a publisher, of 3rd party content. Such content may contain the views, opinions, statements, offers, and other material of the respective users, suppliers, participants, or authors.