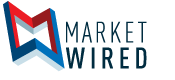 Millennial Esports On Schedule to Secure Controlling Interest of Eden Games
French video game developer will bring relationships with Nintendo, McLaren, and Razer, on top of Gear.Club, a revenue generating racing game with more than 6.5 million downloads
/EINPresswire.com/ -- TORONTO, ONTARIO--(Marketwired - Nov 3, 2017) - Millennial Esports Corp. (TSX VENTURE:GAME) today provided an update on the company's purchase of a controlling interest in Eden Games, while revealing a number of milestones recently achieved by the Lyon based video game publisher. Highlights include new partnerships with Nintendo and Razer, surpassing 6.5 million downloads of the company's flagship racing game, Gear.Club, and an update on the Gear.Club qualifier for the upcoming World's Fastest Gamer competition.
Update on timing of Eden Games share purchase
Millennial Esports Corp. previously announced in August 2017 that it has entered into a share purchase agreement to acquire an approximate 82.5 percent majority interest of Eden Games, a French-based publisher of racing video games. As per the terms of the agreement, Millennial Esports is on schedule to finalize the purchase on or before December 15, 2017.
"Eden Games is our largest investment date and is central to our growth strategy," said Millennial Esports CEO, Alex Igelman. "While it's normal to be a little impatient with all the great things Eden Games is achieving, we plan on taking the time afforded us under the terms of the agreement to ensure we maximize shareholder value by appropriately leveraging Eden Games' high profile."
Concurrently, Millennial Esports Corp. also has postponed to December 15, 2017 the second instalment of the O'Gaming investment initially announced on July 25, 2017.
Gear.Club front and centre at launch of new Razer mobile phone
Razer Inc., a Singaporean-founded American company specializing in computer hardware marketed specifically to gamers has entered the mobile phone market, revealing the new Razer phone on November 1, at the London Science Museum. As part of the announcement, Gear.Club was used to demonstrate the high quality graphics capabilities of the "Ultramotion 120Hz Display". Gear.Club is also featured alongside household video game franchises in the commercial for the new Razer phone.
Gear.Club soon to be available on Nintendo Switch
Microïds and Eden Games announced on October 21 that Gear.Club Unlimited will be released on Nintendo Switch on November 21 for download from the US Nintendo eShop and as a temporary exclusive at Gamestop in its boxed version, only in the United States and Canada. The Nintendo Switch version of Gear.Club offers 400 races across 200 unique tracks - which include rally stages - and a wide selection of famous cars from real world manufactures featuring in-depth car customisation. Gear.Club is currently the only racing game available on the Switch, which has sold more than 5 million units.
Gear.Club surpasses 6.5 million downloads within first year
Millennial Esports and Eden Games are pleased to announce that Gear.Club, Eden's flagship racing game, has recently surpassed the 6.5 million download mark according to App Annie, an app market data and insights company headquartered in San Francisco, California. Thanks to the global popularity of Gear.Club, the record number of downloads have been achieved before the first anniversary of the game's release. However, the 6.5 million downloads milestone was achieved quicker than expected in part thanks to the 600,000-plus downloads as part of the Millennial Esports / McLaren World's Fastest Gamer partnership.
Gear.Club winner prepares for World's Fastest Gamer finals
The finals for the World's Fastest Gamer competition, co-sponsored by Millennial Esports and McLaren, are scheduled to take place from November 13-17 at the McLaren Technology Centre, headquarters of McLaren Honda, in Woking, United Kingdom. Gear.Club was selected as the mobile platform on which gamers could compete for the chance to be a Formula 1 test driver. Dr. Henrik Christian Drue, the Danish radiologist who beat the competition by more than five seconds to take the mobile platform qualifying spot, will now join the other 11 competitors in the race for the coveted test driver role.
Millennial Esports Corp.:
Millennial Esports provides turnkey global solutions that cover gaming technology and studios, event management, research and analytics, content production, and broadcasting.
MillennialEsports.gg is the premier operator of tournaments and building communities by and for gamers.
IDEAS+CARS, based out of Motorsport Valley, UK, provides industry leading knowledge and intellectual property in the burgeoning and increasingly lucrative Esports racing genre.
Eden Games will soon become part of Millennial Esports' offering in motor sports and racing.
O'Gaming TV, based in Paris and a part of Alt Tab Productions, is an Esports video content production and events company, and a major player in live French-language esports streaming.
thE Arena at Neonopolis is Las Vegas's first permanent Esports venue. The 15,000 square foot state-of-the-art facility accommodates more than 1000 people in comfort and provides technical services including facilities, expertise, and manpower for clients such as EA, Amazon, and Microsoft.
Stream Hatchet, operating out of Barcelona, Spain, offers complete Esports data analytics solutions. The company focuses on providing actionable intelligence in a format that is easy to understand at a glance.
Forward-Looking Statements
This news release contains forward-looking statements. All statements other than statements of historical fact are forward-looking statements. The words "expect," "intend" and similar expressions are intended to identify forward-looking statements, although not all forward-looking statements contain such identifying words. These statements may relate to business strategy, future operations, prospects, plans and objectives of management, as well as information concerning expected actions of third parties. All forward-looking statements involve risks and uncertainties that could cause actual results to differ materially from those set forth in, or implied by, such forward-looking statements.
The forward-looking statements are based on management's current expectations and should not be construed in any manner as a guarantee that such results will in fact occur or will occur on the timetable contemplated hereby. The transactions between (i) Millennial Esports and Eden Games and (ii) Millennial Esports and Ogaming, are both subject to the satisfaction of certain closing conditions, including receipt of any necessary regulatory approvals. There can be no assurance that any transaction between (i) Millennial Esports and Eden Games and (ii) Millennial Esports and Ogaming, will occur or will occur on the timetable contemplated hereby. All forward-looking statements speak only as of the date of this news release and Millennial Esports undertakes no obligation to update or revise any forward-looking statements, whether as a result of new information, future events or otherwise.
In addition to risks and uncertainties associated with ordinary business operations, the forward-looking statements contained in this news release are subject to other risks and uncertainties, including completion of the announced transactions; the accuracy of all projections; and other factors and uncertainties disclosed from time-to-time in Millennial Esports filings on SEDAR.com, which could cause actual future performance to differ from current expectations.

EIN Presswire does not exercise editorial control over third-party content provided, uploaded, published, or distributed by users of EIN Presswire. We are a distributor, not a publisher, of 3rd party content. Such content may contain the views, opinions, statements, offers, and other material of the respective users, suppliers, participants, or authors.