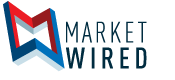 Grom Social Enterprises Poised For Future Success
Recent Filing Reflects a Strong Foundation to Generate Multiple Revenue Streams
/EINPresswire.com/ -- BOCA RATON, FL--(Marketwired - Nov 3, 2017) - Grom Social Enterprises (OTCQB: GRMM) ("Grom" or the "Company"), a holding company for four wholly owned operating subsidiaries, today announced that it had filed its Form 8-K/A with the SEC that includes audited financials for the full years ended December 31, 2016 and 2015 for Grom Holdings. The filing also includes unaudited financials for Grom Holdings for the six-month period ended June 30, 2017.
Darren Marks, Chairman and CEO, stated, "This filing provides valuable, additional information which we believe will enable investors to further appreciate why we are so excited about our growth potential and the opportunities that are currently available to us. Our strategy is to help fund a significant portion of the development, growth and monetization of our core Grom Social platforms through the profitable operation of synergistic subsidiaries. These platforms have grown to over 12 million users since inception over all platforms which includes children and parent/guardian users.
"During the last 15 months, we have made two synergistic strategic acquisitions -- Top Draw Animation, Inc., and NetSpective Webfilter -- and entered into a significant joint venture with Bond Tech, Inc. These acquisitions and the joint venture are expected to provide profitable revenue streams, thus significantly reducing the Company's cash burn to a manageable level, and in the process lowering the threshold of capital we have to raise to fund the Company. In addition, we have a supportive shareholder base that has provided us the capital to achieve what we have so far. As a result, we have not had to enter into any toxic debt or similar arrangements that have typically prohibited social media enterprises from creating significant value for their shareholders."
Mel Leiner, Grom Social's Executive Vice President and CFO, stated, "It is worth noting that our largest operating subsidiary, Top Draw Animation, which provides animation services for high-profile companies, is also strengthening content on our Grom Social website by starting to provide us with the same high-quality animation produced for third parties. Top Draw Animation is growing and has already booked major orders for its animation services in 2018 and 2019. The Top Draw acquisition provided us with additional industry visibility and has exceeded our expectations operationally."
Mr. Leiner continued, "Overall, our primary focus has not changed. Our goal is to strengthen the Grom Social brand as the leading safe social media platform for kids between the ages of five and 16, where kids can be entertained and interact with their peers while learning good digital citizenship. We believe this provides our company with major monetization opportunities moving forward."
The 8-K filing is available at www.sec.gov as well as on the Investor Relations pages of the Company's website, www.gromsocial.com.
About Grom Social Enterprises, Inc.
Grom Social Enterprises, Inc. owns four subsidiaries, including Grom Social, a safe social media platform for kids between the ages of five and 16. Since its beginnings in 2012, Grom Social has attracted kids and parents with the promise of a safe and secure environment where their kids can be entertained and can interact with their peers while learning good digital citizenship.
The Company also owns and operates Top Draw Animation, Inc., an award-winning animation company which produces animated content for Grom Social and other high-profile media properties such as Tom and Jerry, My Little Pony and Disney Animation's Penn Zero: Part-Time Hero. In addition, Grom Educational Services provides web filtering services up to an additional two million children across 3,700 schools and libraries, and Grom Nutritional Services is in the process of creating a line of healthy nutritional supplements for children.
For more information please visit Grom's website at www.gromsocial.com.
Safe Harbor Statement
This press release may contain forward looking statements which are based on current expectations, forecasts, and assumptions that involve risks and uncertainties that could cause actual outcomes and results to differ materially from those anticipated or expected, including statements related to the amount and timing of expected revenues and any payment of dividends on our common stock, statements related to our financial performance, expected income, distributions, and future growth for upcoming quarterly and annual periods. Actual results and the timing of certain events could differ materially from those projected in or contemplated by the forward-looking statements due to a number of factors. Among other matters, the Company may not be able to sustain growth or achieve profitability based upon many factors including, but not limited to general stock market conditions. We have incurred and will continue to incur significant expenses in our expansion of our existing and new service lines, noting there is no assurance that we will generate enough revenues to offset those costs in both the near and long term. Additional service offerings may expose us to additional legal and regulatory costs and unknown exposure(s) based upon the various geopolitical locations where we will be providing services, the impact of which cannot be predicted at this time. All forward-looking statements speak only as of the date of this press release. We undertake no obligation to update any forward-looking statements or other information contained herein. Stockholders and potential investors should not place undue reliance on these forward-looking statements. Although we believe that our plans, intentions and expectations reflected in or suggested by the forward-looking statements in this report are reasonable, we cannot assure stockholders and potential investors that these plans, intentions or expectations will be achieved. Except to the extent required by law, we undertake no obligation to update or revise any forward-looking statements, whether as a result of new information, future events, a change in events, conditions, circumstances or assumptions underlying such statements, or otherwise.
Distribution channels:
Amusement, Gaming & Casino
,
Banking, Finance & Investment Industry
,
Business & Economy
,
Consumer Goods
,
Education
,
IT Industry
,
Media, Advertising & PR
,
Technology
,
Telecommunications
...

EIN Presswire does not exercise editorial control over third-party content provided, uploaded, published, or distributed by users of EIN Presswire. We are a distributor, not a publisher, of 3rd party content. Such content may contain the views, opinions, statements, offers, and other material of the respective users, suppliers, participants, or authors.